Work
Get flash to fully experience Pearltrees
When you try to install a program which uses Windows Installer in a Windows Vista computer, you may receive the following error. The Windows Installer Service could not be accessed. This can occur if the Windows Installer is not correctly installed.
Check the DCom Security settings . This script can configure the necessary DCOM and windows firewall settings: download script Access Permissions: Edit Default... Self (Local access, Remote access) System (Local access) Administrators (Local access, Remote access) !!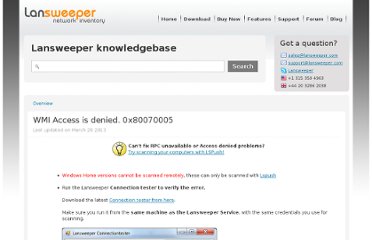 To launch Hiren's BootCD from USB flash drive, first of all, your BIOS settings should be configured in order to change the boot order of your computer to USB drive. If you are having problem on changing boot order in BIOS, please refer Change the Boot Order in BIOS document. Please note that some computers may not support booting from USB drive and the steps below only works for the versions of Hiren's BootCD 9.7 or newer.
Posted by purehate in Insights at 4:32 PM Occasionally I get a PC in my shop which has a broken or non working cd drive. One of the mail tools I use is a disk called Hirens Boot CD. Yes I know its considered Warez however it is by far the best collection of tools for a PC tech around so I use it all the time. I will leave finding the actual disc up to you however once you have it you may want to create a USB drive with Hirens for situations when you dont have your cd or the cd option is unavailable. Below I will outline how to create a Hirens Boot CD usb drive:
Sharing folders in NexentaStor is pretty easy in Workgroup mode, but Active Directory integration takes a few extra steps . Unfortunately, it's not (yet) as easy as point-and-click, but it doesn't have to be too difficult either. (The following assumes/requires that the NexentaStor appliance has been correctly configured-in and joined-to Active Directory.)
You may need to reset the registry and file permissions if you experience Access is denied error when installing a Windows XP Service Pack or update. ( Example: Service Pack 3 setup error. Access is denied.) Hint: If you're seeing the error Service Pack 3 setup error. Access is denied when installing Windows XP Service Pack 3, to verify if the error is caused by incorrect registry permissions, open the file C:\Windows\Svcpack.log using Notepad and look for the text Access is denied or DoRegistryUpdates failed . Note: Access denied errors can also be caused by third-party applications, especially anti-virus or anti-spyware applications.
I have an Outlook 2007 user that has a large OST file (1.7GB). Well he went out and bought a new laptop, which means I need to setup a new Outlook profile for him on his new laptop and resync 1.7GB of data. I want to transfer his OST file from his old laptop to his new laptop (without resynching and having to download 1.7GB of data). Can it be done?