Ferramentas
If you want to know what's happening in the social web you need social media monitoring tools. Before you reach for your wallet and start to spend money try out some of the free social media monitoring services. This way you will get an understanding of what is available and if you need any paid services. This time we have collected 69 Free social media monitoring tools.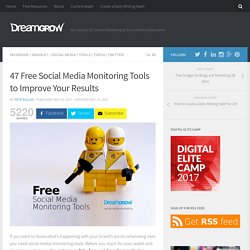 Automatically write a customized business plan, prove your idea and forecast the success of your business. Try it now. It's free! No credit card information required AutoWriteTM Your Business Plan Business plans used to be tedious.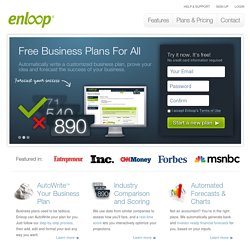 It's an easy to use A/B testing tool that allows marketing professionals to create different versions of their websites and landing pages using a point-and-click editor (no HTML knowledge needed!) and then see which version produces maximum conversion rate or sales. Integrating our split testing software is dead-simple: copy-paste a code snippet in your website once and you are ready to go live!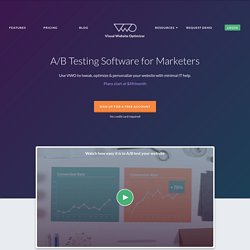 The most easy-to-use online survey software around. | Surveydaddy.com
We are upgrading your Surveydaddy account to a Polldaddy account! We have decided to provide all of our services directly on Polldaddy.com so you will now get access to even more features. What does this mean for you?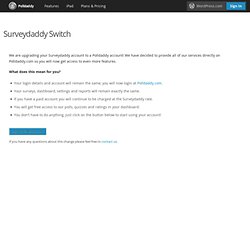 Construct 2 is a game maker for Windows that lets everyone create amazing games. BuyDownload Make games for...
BandRx - The easiest way to customize your band's Facebook Page. Period.
Install ActiveInbox | ActiveInbox: Better GMail Plugin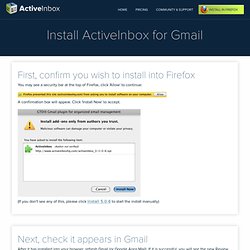 First, install into Chrome Click Install 5.0.6 to get started A confirmation question should appear at the bottom of Chrome, click 'Continue': After that, another box will popup asking for confirmation.
delavè
Frequently Asked Questions What counts as a "page"? A page can either be a Facebook Page or Web Landing Page or Mobile Landing Page. For Facebook Pages, you can create Unlimited Page Tabs for that page using our service. Can I get a refund?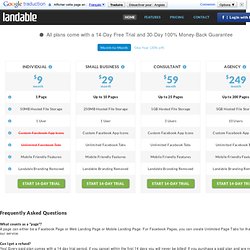 Hosted iFrame App
Welcome (1)
Iwipa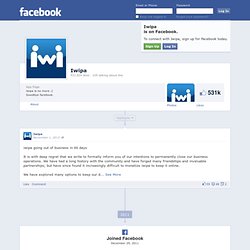 iwipa going out of business in 60 days It is with deep regret that we write to formally inform you of our intentions to permanently close our business operations. We have had a long history with the community and have forged many friendships and invaluable partnerships; but have since found it increasingly difficult to monetize iwipa to keep it online. We have explored many options to keep our d...oors open without much success; and as a result, we are left with no option but to close our doors. Our servers will officially stop on Dec-30-2013, all Paypal subscriptions will be canceled on Dec-15-2013 or you can cancel your subscription at anytime by following the instructions here: https://www.paypal.com/us/webapps/helpcenter/helphub/article/?
Create a Facebook Page | Custom Fan Page Design - Pagemodo
Chat Agents are members of your team who can chat with your visitors. Each agent account is associated with an email address. Extra agents are $25 per month per additional agent, and there's no limit! So add as many as you need. With a click of a button, (okay, two buttons) transfer a chat to another agent, support tier, or department. Our real-time dashboard provides overview information to your team leads to help them manage response time and keep an eye on chat volume.