Riešenia
qr code wiki, qr-code wiki
What's a QR Code ? A QR-Code is a 2D barcode which stores information and can be read by a QR scanner How can I build a Qrcode? With , building a QR code is really simple. You just have to follow this three steps : {*style:<b>
3gvision home page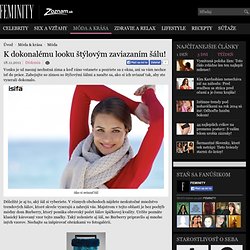 K dokonalému looku štýlovým zaviazaním šálu! | Feminity.sk
Vonku je už naozaj nechutná zima a keď ráno vstanete a pozriete sa z okna, ani sa vám nechce ísť do práce. Zabojujte so zimou so štýlovými šálmi a naučte sa, ako si ich uviazať tak, aby ste vyzerali dokonalo. Dôležité je aj to, aký šál si vyberiete. V rôznych obchodoch nájdete neskutočné množstvo trendových šálov, ktoré skvele vyzerajú a zahrejú vás.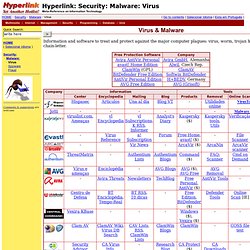 Virus & Malware Information and software to treat and protect against the major computer plagues: virus, worm, trojan horse, hoax, chain-letter. The Ten Commandments of Anti-Virus Security Gab's Antivirus Security Tips - English. Computer Security Incident Response Team (CSIRT) CSIRT Virus Watch.
Hyperlink: Security: Malware: Virus
Free Online Virus, Malware and URL Scanner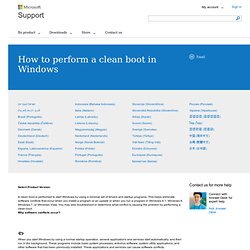 Riešenie problému vykonaním čistého spustenia v systéme Windows Vista alebo Windows 7
A clean boot is performed to start Windows by using a minimal set of drivers and startup programs. This helps eliminate software conflicts that occur when you install a program or an update or when you run a program in Windows 8.1, Windows 8, Windows 7, or Windows Vista. You may also troubleshoot or determine what conflict is causing the problem by performing a clean boot.Why software conflicts occur? Collapse this imageExpand this image When you start Windows by using a normal startup operation, several applications and services start automatically, and then run in the background. These programs include basic system processes, antivirus software, system utility applications, and other software that has been previously installed.
ho skener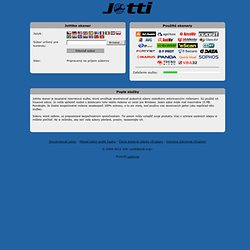 Jottiho skener je bezplatná internetová služba, ktorá umožňuje skontrolovať podozrivé súbory niekoľkými antivírusovými riešeniami. Sú použité ich linuxové edície, čo môže spôsobiť rozdiel s detekciami toho istého riešenia vo verzii pre Windows. Jeden súbor môže mať maximálne 15 MB. Pamätajte, že žiadne bezpečnostné riešenie nezabezpečí 100% ochranu, a to ani vtedy, keď používa viac skenovacích jadier (ako napríklad táto služba).