Website Development tools
Blekko, the search engine that launched last year and is known for its spam reduction efforts, is introducing a new feature today that will help make previously difficult, if not impossible to find (for free), web data accessible to more searchers, marketers, media, and others. Say hello to Web Grepper. More about the name in a moment.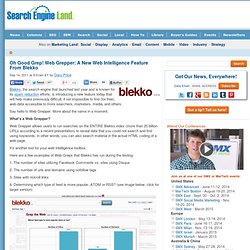 Oh Good Grep! Web Grepper: A New Web Intelligence Feature From Blekko
Version 3.47-27 (09/15/2013) Engine fixes (zip_zipWriteInFileInZip_failed/bogus state errors), Unicode fixes Installing HTTrack: Go to the download section now! For help and questions:Visit the forum, Read the documentation, Read the FAQs, Browse the sources Welcome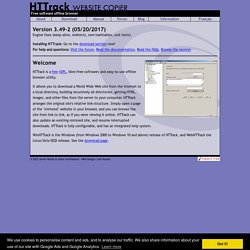 Teleport Pro -- Offline Browsing Webspider
What is YQL? The Yahoo Query Language is an expressive SQL-like language that lets you query, filter, and join data across Web services. With YQL, apps run faster with fewer lines of code and a smaller network footprint. Yahoo and other websites across the Internet make much of their structured data available to developers, primarily through Web services. To access and query these services, developers traditionally endure the pain of locating the right URLs and documentation to access and query each Web service. With YQL, developers can access and shape data across the Internet through one simple language, eliminating the need to learn how to call different APIs.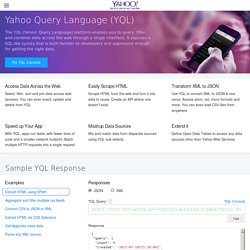 Page Speed Online
IntenseDebate Comment System Imagine better comments. IntenseDebate takes blog and website comments to the next level.Features Signup for better comments Already using IntenseDebate?