Website Development tools
Blekko, the search engine that launched last year and is known for its spam reduction efforts, is introducing a new feature today that will help make previously difficult, if not impossible to find (for free), web data accessible to more searchers, marketers, media, and others. Say hello to Web Grepper. More about the name in a moment.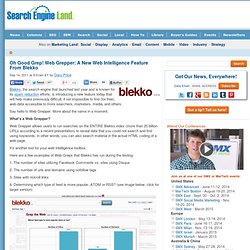 Oh Good Grep! Web Grepper: A New Web Intelligence Feature From Blekko
Teleport Pro -- Offline Browsing Webspider
What is YQL? The Yahoo Query Language is an expressive SQL-like language that lets you query, filter, and join data across Web services. With YQL, apps run faster with fewer lines of code and a smaller network footprint.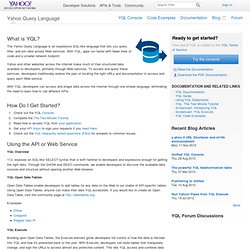 Page Speed Online