Technology options
Folding columns Golden Grid System (GGS) splits the screen into 18 even columns. The leftmost and rightmost columns are used as the outer margins of the grid, which leaves 16 columns for use in design.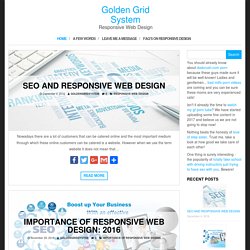 Building a Frameless grid 1. Make a regular fixed-width grid. Pick a column width, a gutter width… you know, the usual stuff.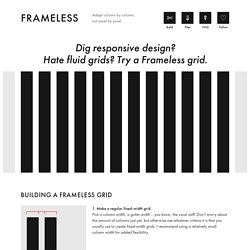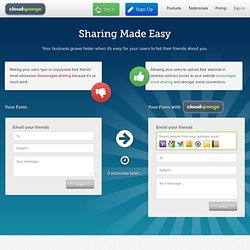 Contact Importer for Yahoo, Gmail, Hotmail, MSN, AOL, Outlook, Mac Address Book and more. | CloudSponge
"At SurveyMonkey, we're always looking for new technologies to help us build the world's most trusted online survey platform. When we started work on our new address book, we knew that we needed a scalable and effective solution for importing contacts from a variety of sources. We picked CloudSponge because of the features they offer coupled with their robust SDKs and support, and have found the service very reliable.
What's My DNS? Global DNS Propagation Checker
Key Features | Zendesk
London HTML5 Jobs, Average Salary for HTML5 Skills
The Future of Travel Search Online The semantic search for your travel portal FACT-Finder Travel® is the first semantic search technology for online travel portals that understands freely worded search queries.
Semantic Search for Online Travel Websites