Digital Marketing
We all use tools and access resources to keep us reacting quickly and professionally in this ever changing industry.
78 Resources For Every Internet Marketer's Toolkit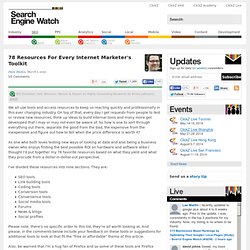 Online Marketing Tips: SEO & Search Engine Marketing Mindmap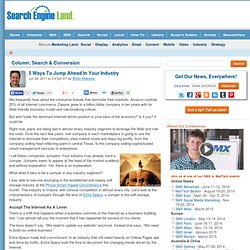 We frequently hear about the consumer brands that dominate their markets. Amazon controls 25% of all Internet commerce. Zappos grew to a billion dollar company in ten years with its Web-friendly business model and rule-breaking culture. But who holds the dominant Internet-driven position in your slice of the economy? Is it you? It could be.
5 Ways To Jump Ahead In Your Industry
Addressing Software Developed by Allies Computing Ltd
Conversion Rate Optimisation