Cool Stuff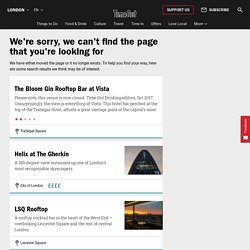 London's best rooftop drinking - Features
This is an archived page. Let Time Out steer you upwards towards the finest places in London for enjoying cocktails in the clouds By Time Out editors Updated: Tue Apr 17 2012
Should You Let Your Employees Work From Home?
Today, many companies offer their employees the option to work from home, even if they live relatively close to the office . But common sense tells us that for some employees, this may not be the best option. As you can imagine, some unsupervised employees would sooner fill their day playing World of Warcraft than actually working. This decision tree will help you decide if you should let your employees work remotely, or if they should be required to work in-house. This post was written by Colin Dobrin. Infographic reprinted with permission of Mindflash .
Best & Worst Lists - The 50 Best Websites of 2011
Researching what you need on the web is great – but sometimes, it would be nice to have something that's just a little more cohesive. Books are a great answer to that problem, helping to distill some focused advice in a more comprehensive way than a blog post. Plus, you can always get the audio book and learn while you drive, read on your ereader, or read for free by checking them out from the library.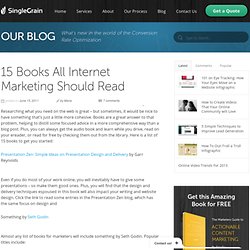 15 Books All Internet Marketing Should Read | Single Grain Blog
Nine Things Successful People Do Differently
This YouTube video seeks to help aspiring executives prepare themselves to be strong CEO candidates in the future.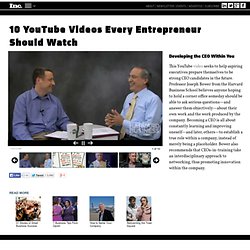 Over the next 13 years, 600 cities will account for nearly 65 percent of global GDP growth. Which of them will contribute the largest number of children or elderly to the world's population?
Global cities of the future: An interactive map - McKinsey Quarterly - Economic Studies - Productivity & Performance
Just How Dangerous Is Sitting All Day? [INFOGRAPHIC]
2011 TechStars NYC Startups
Ten Life Lessons From Richard Branson
Richard Branson clearly knows a thing or two about success.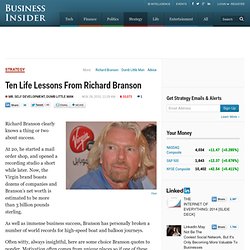 We've all heard the expression "live like you're dying."
Manage Like You're Dying: A Humbled Entrepreneur's Reflections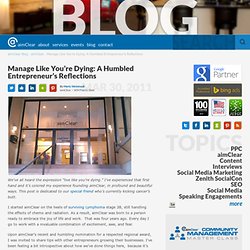 Greatest roads in the world - Bing Maps