Ukoer pilot phase
Open, transferable
Overview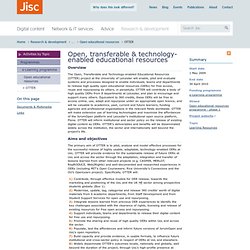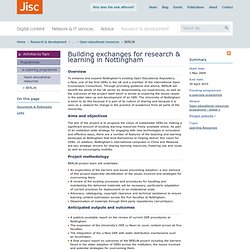 Overview To enhance and expand Nottingham's existing Open Educational Repository, u-Now, one of the first OERs in the UK and a member of the international Open Courseware Consortium. Through providing guidance and advice, BERLiN will benefit the whole of the UK sector by disseminating our experiences, as well as the outcomes of the project itself which is aimed at exploring the issues raised in the wider take-up and development of an OER.
Building exchanges for research
Overview A research-intensive University, Exeter is revising its Education Strategy, placing greater emphasis on promoting active learning and in which students and staff can 'range' across disciplinary boundaries.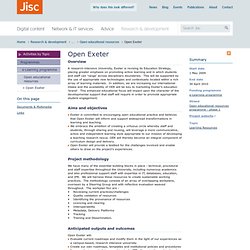 Open Exeter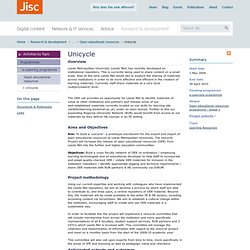 Unicycle
Overview
OpenStaffs
Overview Open Spires has two purposes: Firstly, to increase the amount of educational audio and video content released from Oxford University as Open Content Resources (OER).
Open content at Oxford University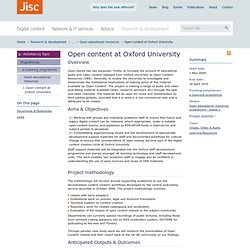 Open content employability project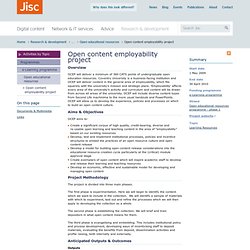 Overview OCEP will deliver a minimum of 360 CATS points of undergraduate open education resources. Coventry University is a business-facing institution and OCEP will deliver content in the general area of employability, which fits squarely with the university's mission and strategic plans.
As part of the JISC funded 'SPIRE' project we ran a survey to try to discover which online services people were using and in what manner.
Some real data on Web 2.0 use (SPIRE Project) on theTALL blog