Collaboration & Communication
Dictamus - Dictate & Send
Cloud seminar delegates 8 November 2012.xls
shared notebook: Cloud taster seminar
Collaboration and client portals are all the rage and the Dropbox online storage service is proving to be a popular choice. Among the service's 50m users are increasing numbers of UK accountancy firms, judging from contributions to a recent Any Answers debate on the pros and cons of Dropbox. The thread was sparked by a question from jaybee661. Having started practising from home, jaybee wanted a way to make the same files accessible from the firm's new office: "Is something like Dropbox the answer so I can 'see' the files (and, more importantly, make changes to them) wherever I am?" Nearly 70 comments were posted in response.
Dropbox: What you need to know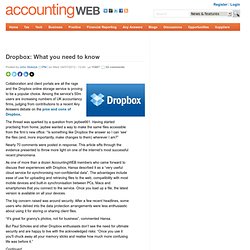 Web Conferencing | GoToMeeting™ United Kingdom
One touch to see the whole family With one touch, you can start a video call with one friend or a whole bunch. Video calls ring everywhere your friends have Hangouts.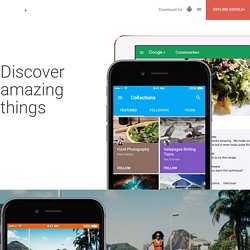 Hangouts_On_Air_Technical_Guide.pdf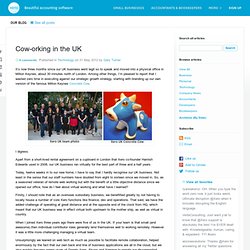 It's now three months since our UK business went legit so to speak and moved into a physical office in Milton Keynes, about 30 minutes north of London. Among other things, I'm pleased to report that I wasted zero time in executing against our strategic growth strategy, starting with branding up our own version of the famous Milton Keynes Concrete Cow. I digress. Apart from a short-lived rental agreement on a cupboard in London that Xero co-founder Hamish Edwards used in 2008, our UK business ran virtually for the best part of three and a half years. Today, twelve weeks in to our new home, I have to say that I hardly recognise our UK business.
Cow-orking in the UK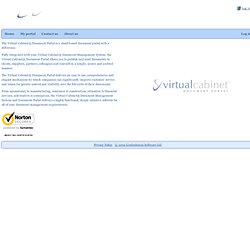 Virtual Cabinet Portal - secure cloud document management & distribution for the accountant, insurer, ifa & more
The Virtual Cabinet® Document Portal is a cloud-based document portal with a difference. Fully integrated with your Virtual Cabinet® Document Management System, the Virtual Cabinet® Document Portal allows you to publish and send documents to clients, suppliers, partners, colleagues and yourself in a simple, secure and audited manner. The Virtual Cabinet® Document Portal delivers an easy to use, comprehensive and elegant mechanism by which companies can significantly improve customer service and retain far greater control and visibility over the life-cycle of their documents. From accountancy to manufacturing, insurance to construction, education to financial services, sole-traders to enterprises, the Virtual Cabinet® Document Management System and Document Portal delivers a highly functional, deeply intuitive solution for all of your document management requirements.
docSAFE- Secure online office for sharing and storing large files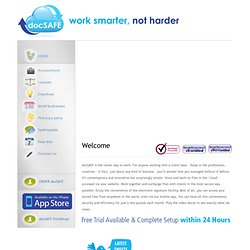 docSAFE is the clever way to work. For anyone working with a client base – those in the professions, creatives - in fact, just about any kind of business - you'll wonder how you managed without it before. It's contemporary and innovative but surprisingly simple. Store and work on files in the 'cloud' - accessed via your website.
Yammer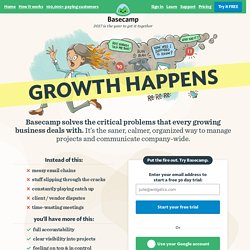 Highly recommended. Primarily through word-of-mouth alone, Basecamp has become the world's #1 project management tool. For the last 10 years, companies have been switching to Basecamp because it's famously easy-to-use, reliable, and It Just Works™. Combine that with our best-in-the-biz customer service, and you've got a unique and delightful package.
Easy Team Collaboration Tom's Planner allows you to store, share and manage your Gantt charts online. It offers you an easy and secure way to share and collaborate on Gantt charts with your clients or your team from any computer (Mac, Windows or Linux) with an Internet connection and modern browser (Chrome, Firefox, Safari, Internet Explorer).