Collaboration & Communication
Dictamus - Dictate & Send
Cloud seminar delegates 8 November 2012.xls
shared notebook: Cloud taster seminar
Collaboration and client portals are all the rage and the Dropbox online storage service is proving to be a popular choice. Among the service's 50m users are increasing numbers of UK accountancy firms, judging from contributions to a recent Any Answers debate on the pros and cons of Dropbox. The thread was sparked by a question from jaybee661. Having started practising from home, jaybee wanted a way to make the same files accessible from the firm's new office: "Is something like Dropbox the answer so I can 'see' the files (and, more importantly, make changes to them) wherever I am?" Nearly 70 comments were posted in response.
Dropbox: What you need to know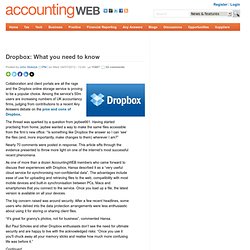 Web Conferencing | GoToMeeting™ United Kingdom
One touch to see the whole family With one touch, you can start a video call with one friend or a whole bunch. Video calls ring everywhere your friends have Hangouts.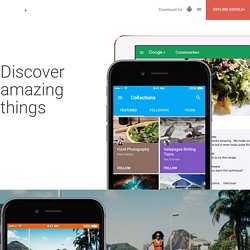 Hangouts_On_Air_Technical_Guide.pdf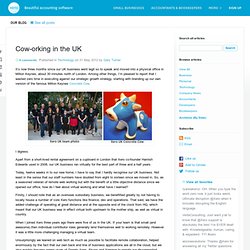 It's now three months since our UK business went legit so to speak and moved into a physical office in Milton Keynes, about 30 minutes north of London. Among other things, I'm pleased to report that I wasted zero time in executing against our strategic growth strategy, starting with branding up our own version of the famous Milton Keynes Concrete Cow. I digress. Apart from a short-lived rental agreement on a cupboard in London that Xero co-founder Hamish Edwards used in 2008, our UK business ran virtually for the best part of three and a half years. Today, twelve weeks in to our new home, I have to say that I hardly recognise our UK business.
Cow-orking in the UK
Virtual Cabinet Portal - secure cloud document management & distribution for the accountant, insurer, ifa & more
docSAFE- Secure online office for sharing and storing large files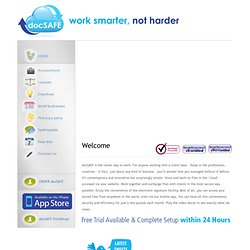 docSAFE is the clever way to work. For anyone working with a client base – those in the professions, creatives - in fact, just about any kind of business - you'll wonder how you managed without it before. It's contemporary and innovative but surprisingly simple. Store and work on files in the 'cloud' - accessed via your website.
Yammer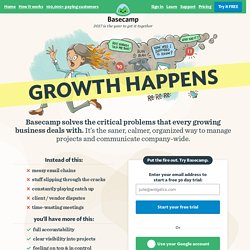 Highly recommended. Primarily through word-of-mouth alone, Basecamp has become the world's #1 project management tool. For the last 10 years, companies have been switching to Basecamp because it's famously easy-to-use, reliable, and It Just Works™. Combine that with our best-in-the-biz customer service, and you've got a unique and delightful package.