ZURICH STARTUP
SwissUpStart | So your idea is a success
StoryHack Zurich
Failcon Zurich 2013 videos: Michael Wolfe – Quitting, 'sucking', and failing your way to a better life. >> Slides shown during the talk. skim.com: The Story of Failure, Lessons Learned – Balz Roth >> Slides shown during the talk.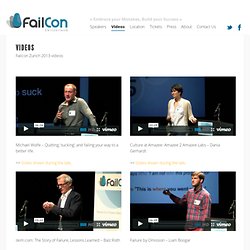 Videos | FAILCON Switzerland
nuance words
nuance words (nuancewords) on Twitter
people - nuance words
Exits and financing for Swiss startups | 7Crowd - Crowdfunding
World Peace System
Personal Review # top100swissSU # fail # women # children's footwear |
Gut gibt es diesen Event. Hier ein paar Anregungen für die Weiterentwicklung; Die Veranstaltung hat keinen Glamour und ist ohne Witz resp den startups gebührender Lockerheit und Frechmut. Eine naja english Moderation, die Handelszeitung knoechern ohne groove, viele langweilige und teilw. sogar in unverständliche Pitches. Nur 2 startups die Blogger vor Ort hatten (buddybroker und uepaa) und nur wenige startups mit Videos.
« Swiss Start-up Monitor
KluuU - Discussions
gamespace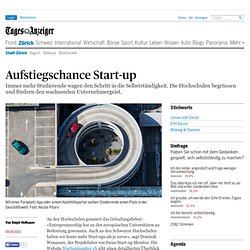 Advancement opportunity start-up - News Zurich: Zurich city
Immer mehr Studierende wagen den Schritt in die Selbstständigkeit. Die Hochschulen begrüssen und fördern den wachsenden Unternehmergeist. Mit einer Parkplatz-App oder einem Nachhilfeportal suchen Studierende einen Platz in der Geschäftswelt. Foto: Nicola Pitaro Umfrage
Pitchbang.ch - Zusammenkommen, Ideen teilen und weiterverfolgen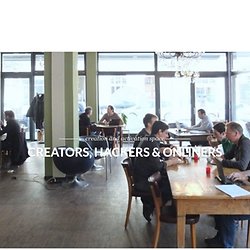 Colab Zürich
More than just work - Well-priced, convenient & flexible. all 5 workdays We're open from monday to friday from 9am-7pm. Optional key for 24/7 access.
Futurecom interactive AG
Startup Fair 2013 - Startup Fair 2013
Social Innovation, Crowdsourcing, Community, Brainstorming - Atizo
delicious taste AG (delicious_taste) on Twitter
FFGS Startseite
www.thestartupkids.ch
Prix ​​generation
Home | Stiftung Generationen-Dialog
Zurich Afterwork
Magic of Cake | You dream it, we bake it
TEDxZurich - October 25, 2012 - TV Studios of SRF / tpc
Learning Area
Business Navigator - About Us
Seit 1989 begleitet das IFJ Neugründer vom Start bis zum erfolgreichen KMU. Rund um das Institut ist eine Startup-Szene mit mehr als 50'000 Jungunternehmen entstanden. Das IFJ unterstützt Unternehmer in allen Belangen. Mit Workshops, Businessplan-Software, Startup-Parks an Messen, Networking-Events sowie diversen Online-Plattformen, als kostenlose Informationsquellen. > www.ifj.ch Das IFJ ist verantwortlich für die beiden erfolgreichen Startup-Förderprogramme in der Schweiz: venturelab, ein nationales Programm der Förderagentur für Innovation KTI, bietet in enger Zusammenarbeit mit Universitäten, ETH und Fachhochschulen rein praxisorientierte Trainingsmodule zur individuellen Förderung von Startup-Projekten im Hightech-Umfeld.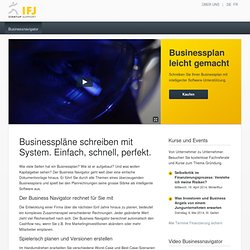 Startup @ UZH - UZH @ Startup - Startup Platform, University of Zurich
Lean Startup Machine
15 Tips for Lean Startup Machine « Blog « Lean Startup Machine
The train ride from Basel to Zurich on a Friday night is wonderful place to be.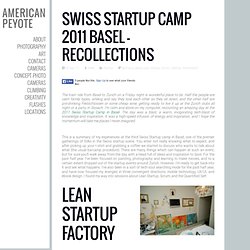 Swiss Startup Camp 2011 Basel – Recollections - American Peyote
OpenAngelForum Zurich | Amazee
is: social entrepreneurship initiative
Open Broadcast
Echo time | Summer Series: Michel Bachmann, Network Founder | Swiss Radio DRS
quitt.ch - Legalise Your Household Help!
www.watervent.com/pdf/biography-trudi-schifter.pdf
Jonas Baer verfügt über einen Master-Abschluss an der Universität Zürich in Wirtschaftsinformatik mit Schwerpunkt auf Informationsmanagement, Finance und Accounting. Nach dem Studium startete er im Industrieumfeld innerhalb der Schnittmenge aus Business Planung, Strategie sowie Finanzen und wechselte danach in die Finanzbranche bevor er sich zu 100% dem Thema Entrepreneurship verschrieb. Beim IFJ betreut er nun Startups im Hightech-Bereich und unterstützt diese im Rahmen von venturelab. Profil anzeigen «Lehrreich und informativ, für jede Sparte geeignet, dank einer praxisorientierten Vortragsweise anschaulich und übertragbar.
point No. 1 for startups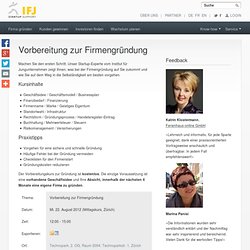 "Facebook was forced to IPO" - NZZ.ch, 06/15/2012
Die jüngste Finanzierungsrunde für Evernote brachte 70 Millionen US-Dollar. In einer Stellungnahme von Ihnen heisst es dazu, das Geld sei wichtig für die Eröffnung neuer internationaler Standorte wie in Peking, Tokio oder Zürich. Warum haben Sie sich für Zürich als bisher einzigen europäischen Standort entschieden und nicht beispielsweise für das derzeit vielerorts als Start-Up Zentrum beschworene Berlin?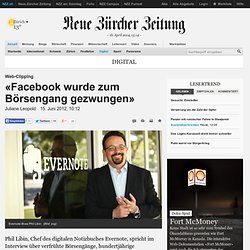 The Powerhouse
Home
KoinaInnovations
Welcome to Steinberger Consulting
Five Elements Capital ~ About us
Velobility - public cycling solutions
StartUp Weekend Zürich
Swiss Startup Ideation Bootcamp - from the Founder Institute - Eventbrite
Review of Switzerland's First Open Data Camp on Datavisualization
After a lot has been discussed about Swiss open data at the opendata.ch Conference in June, Hannes Gassert, Oleg Lavrovsky, and I felt the time was ripe to bring designers, developers and ideators together to actually build something. We initiated a national two-day hackathon with the name make.opendata.ch , which was took place simultaneously in Zürich and Lausanne on September 30 and October 1 2011. We expected around 30 participants at each location, but were blown away by the response, and in the end over 100 people showed up. Photos by Frederic Jacobs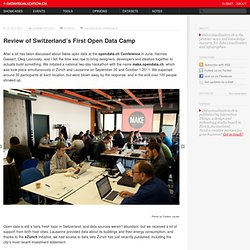 SEF-Swiss (se_initiative) on Twitter
Lift11: what can the future do for you?
Soul tank AG - ergonomics, usability, user experience and user centered design
(91) StartUp Weekend Schweiz
(91) Entrepreneur Club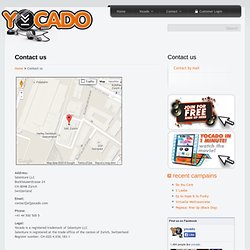 Close Forgot your password? Home » Contact us Address: Salenture LLC Buckhauserstrasse 24 CH-8048 Zürich Switzerland Email: contact[at]yocado.com
Contact us - YOCADO
Not only is Zurich one of the best places in the world to live, but it's also a great place to start a business. With its top-tier educational institutions, robust infrastructure, and business friendly administration, in many ways Zurich is the ideal place to launch a startup.
The Zurich Entrepreneur Meetup Group (Zürich
Swiss Startup Chart - The Ultimate Chart
Lately, there has been quite some buzz as the Greater Zurich Area is working on branding itself as the Silicon Valley of Europe . The entrepreneurs behind some of the most innovative start-up firms are young, dynamic and visionary. What they have in common is that they want to make people's lives easier – one way or another. Despite its size, Switzerland has a very start-up friendly environment as no less than 10 to 20 world-class firms are established every year !
7 Innovative Web Startups Based in Zürich
techup (techupch) on Twitter
Swiss Entrepreneur
History | GDI - Gottlieb Duttweiler Institute
MOUNT10 · Swiss Online Data Backup
Hub Zürich | Hub Zürich
Creativ Zurich |
CreativeMornings/Zurich on Vimeo
Jan Fülscher profile | HumanIPO
Spontacts - want more free time?
Cleantech investors are commonly approached by very early stage entrepreneurs. And by "very early stage", I mean garage-based inventor stage. In many cases they're not directly looking for funding from my firm at their stage, but they're looking for advice on how to raise seed capital.
Greentech Media
SmallRivers (SmallRivers) on Twitter
etoy.CORPORATION