SEARCH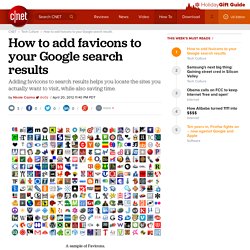 A sample of Favicons. (Credit: Current.com)
How to add favicons to your Google search results
Add Ixquick to your Browser <span style="color:#200C71; font-size:12px;"></br></br>We have detected that your browser has JavaScript disabled. Please enable JavaScript in your browser preferences to proceed with adding Ixquick to your browser.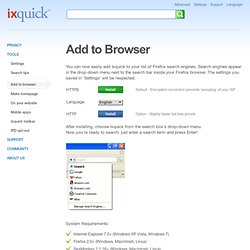 Add Ixquick to your Browser
What Google's Search Changes Might Mean for You - Digits
Search Engine Strategies London underlines importance of social search
The annual Search Engine Strategies (SES) London conference ran from 20-24 February 2012 and brought the UK's growing search industry together to assess the key challenges in search marketing.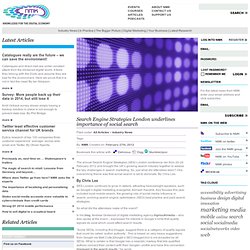 Trending Business News over last 3 days | StoryCrawler
knowledge & deep Search engine
How to Hack RSS to Reduce Information Overload — Online Collaboration
Last week, I held a session at SXSW Interactive titled Hacking RSS: Filtering & Processing Obscene Amounts of Information, where I talked about creative ways to use RSS to manage information overload without using any programming skills. There is more information available in the world than any one person could hope to consume (hundreds of exabytes of data), but most of that information is uninteresting, out of date, inaccurate, or not relevant for you. The key to reducing information overload is to more efficiently find the data you want among the information that you don't care about.