Recipes
Tea-Licious Smoothie. Credit: Amy Neunsinger The refreshing combination of peppermint and citrus in this smoothie is the perfect low-calorie and low-fat pick-me-up after working in the garden or playing a round of golf.
Adapted from " Smoothies: 50 Recipes for High-Energy Refreshment " by Mary Corpening Barber, Sara Corpening, and Lori Lyn Narlock. 1 cup brewed peppermint tea, room temperature or chilled ½ cup lemon sorbet. Dip. The final step to these tiny masterpieces is the chocolate coating.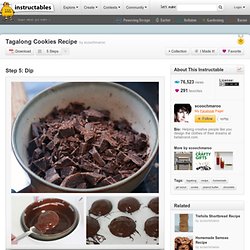 Melt your chocolate with tiny zaps in the microwave (you know how by now, yeah? - 30 second intervals, stir frequently, etc etc). Pudding Cups & bakerella.com. Wicked Good Chocolate Peanut Butter Pudding Cups.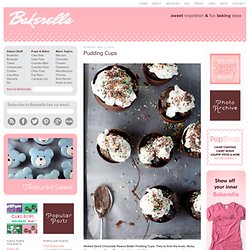 They're from the book, Sticky, Chewy, Messy, Gooey Treats for Kids by Jill O'Connor and just as good as their name states. Jill sent me and my niece a copy of her book as a little thank you for a post I did inspired by her Cheesecake Pops. Wait for it....
---