Gardens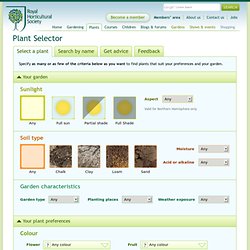 Colour Flower Black Blue / Glaucous
Some 'pretty' good rain garden plants - Wildfowl & Wetlands Trust (WWT)
medium sized rural family garden This project involved a complete redesign of a medium sized rural garden with lovely open views to the rear. Heavy clay soil and a sloping site had caused problems with water-logging and a recent house extension had reduced the existing terrace to a narrow strip. What remained of the original garden layout was overgrown and unattractive. I was also asked to accommodate a new garage.
Portfolio - Medium Size Rural Family Garden
Beekeeping for Beginners - Guide to Beekeeping Lessons
companion planting | decisive moments
I am keen to try out companion planting – the practice of planting beneficial plants with each other. I started last year and had some success so this year I hope to try some different things. There are a few different aspects to companion planting – some plants improve the flavour and growth of others, some attract beneficial insects and some repel them. Some plants provide support and other provide shade. three sisters Many cultures have a similar planting method based on wisdom and observation. The Iroquois and other native Americans used to plant corn, beans and squash together.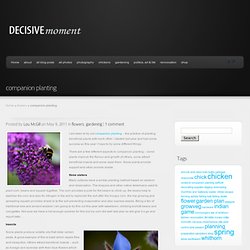 713.pdf (application/pdf Object)
raisedbed.pdf (application/pdf Object)
How to grow Butternut Squash - in pictures
The right plant combos will save space and provide weed and pest control. By Barbara Pleasant April/May 2011 Each spring, I grow legions of onions and shallots from seed, and my biggest challenge is keeping them weeded. Last year, I planted pinches of arugula between the short rows of shallots, and the leafy, fast-growing arugula smothered any weeds and showed remarkably little damage from flea beetles, which often plague it. The arugula was ready to harvest just when the shallots needed room to grow.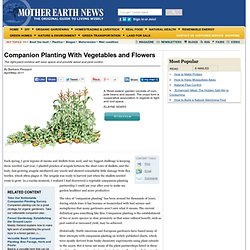 Seeds - Flowers seeds, vegetable seeds, herb seed and more.
Garden Fleece and Fleece Jackets - The Garden Superstore
Vegetable Seeds UK - Heirloom Vegetable Seeds
Your fruit, herb and vegetable garden
Greenhouse shading, shades, aluminium shade, shadenet
companion planting - organic gardening
Gardening blog | Life and style