Loumcgill
Lou McGill
OER_Typology_paper.pdf (application/pdf Object)
Autism and educational assessment: UK policy and practice
Over the past two decades UK government legislation has led to an increased focus on inclusive education.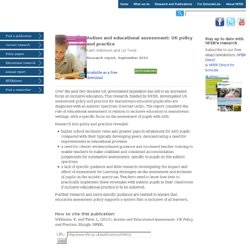 Posted on April 2, 2012 by taniarowlett
OER3 Programme Meeting – Part I « Manufacturing pasts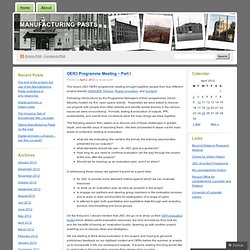 I am currently involved in PublishOER. This is a JISC funded project which is bringing together OER academics with publishers. You may think this is a bit of a strange thing to do – I certainly did!
Mixing oil and water? The publisher-OER interface « mossposs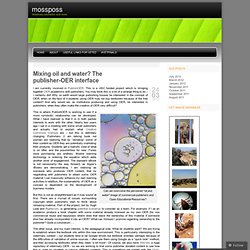 European Journal of Open, Distance and E-Learning
F.H.T. de Langen [Frank.deLangen@ou.nl], OUNL/NeLL, OERNED, M.E.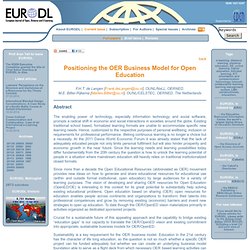 Open education - case studies
OER and JISC CETIS
The Economics of Open « Paul Stacey
The Economics of Open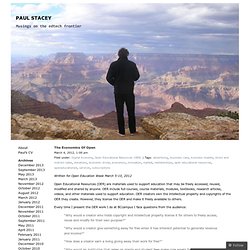 OER or open educational resources is one of the good news stories of 2011. OER takes many forms, but what binds initiatives like The Khan Academy , MIT OCW (Open Course Ware) and Stanford's AI course is that they are all freely available to learners and other educators. It's this "free" characteristic that has caught the attention of the press.
Searching for Sustainable OER « alston road group
Aims & ScopeResearch in Learning Technology is the journal of the Association for Learning Technology.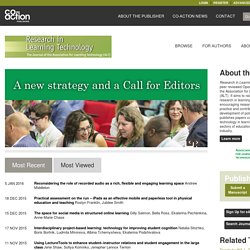 Research in Learning Technology
Browse by SCONUL 7 Pillars - LSE Learning Resources Online
Inspired by Luke Waltzer's screencast using Google's Street View to experiment with digital storytelling, I decided to take a look at the neighborhood where I grew up in Baldwin, NY.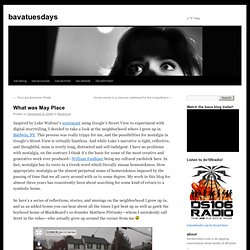 What was May Place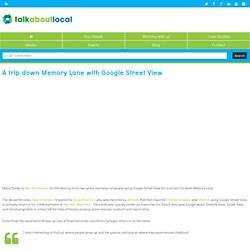 A trip down Memory Lane with Google Street View - Talk About Local
Many thanks to Ben Whitehouse for introducing me to two great examples of people using Google Street View for a virtual trip down Memory Lane.
loumcgill.co.uk
who do I think I am?
It's funny because I was lying awake the other night thinking about writing a blog post about this and today I came acros Bon Stewart's post about digitial identity and her PhD and she asks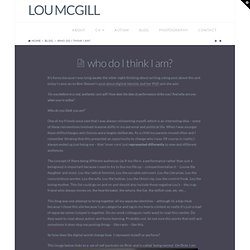 being and nothingness
Lou McGill decisive moments and meandering paths
decisive moments | photographic journal of life in Dumfries and Galloway
Researchers have found that autistic children have much more nerve cells than children without autism in a part of the brain known as the prefrontal cortex which is involved in processing social skills. AutismAutism is a disorder of neural development characterized by impaired social interaction and communication, and by restricted and repetitive behavior.
Autistic children have much more nerve cells, a study | Healthy Living