Lojinha
French Paper Art Club
Arte da Foto - Fotografia é Arte
The Neat Shop — Home
The Printorium - Crafted in England
biblioteca.sebrae.com
Tubos de Papel - Seleção de Empresas de Tubo de Papel | Buscar Tubos
Feira Parte
Hang-Up Pictures | Bansky Prints | Banksy Art | Limited Edition Prints | Contemporary Art | Street Art | Hang-Up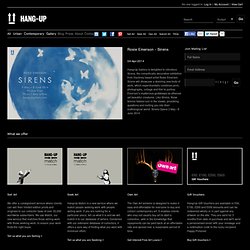 Sell Art We offer a consignment service where clients can sell their limited edition prints and originals to our collector base of over 20,000 worldwide subscribers. We use Match, our new service that matches those selling work with those seeking work, to ensure your work finds the right buyer. Tell us what you are Selling > Seek Art Hang-Up Match is a new service where we match people seeking work with people selling work.
KAWS
Flesh and Bones by John Sibbick
loja material arte online
Home page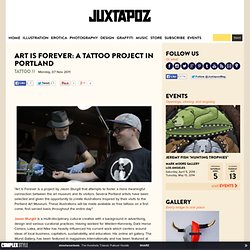 "Art is Forever is a project by Jason Sturgill that attempts to foster a more meaningful connection between the art museum and its visitors. Several Portland artists have been selected and given the opportunity to create illustrations inspired by their visits to the Portland Art Museum. These illustrations will be made available as free tattoos on a first come, first served basis throughout the entire day." Jason Sturgill is a multi-disciplinary cultural creative with a background in advertising, design and various curatorial practices. Having worked for Wieden+Kennedy, Dark Horse Comics, Laika, and Nike has heavily influenced his current work which centers around ideas of local business, capitalism, sustainability, and education.
Art Is Forever: A Tattoo Project in Portland | Tattoo
Fabio Szwarcwald
Welcome to DeLaMain | DeLaMain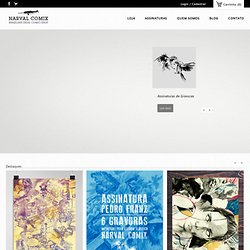 narvalcomix
"Vizinhos" Proejto MIL por Laerte Coutinho. LEIA MAIS Assinaturas de Gravuras LEIA MAIS "Cavalos Mortos Permanecem no Acostamento" por Pedro Franz.