Lojinha
French Paper Art Club
Arte da Foto - Fotografia é Arte
The Neat Shop — Home
The Printorium - Crafted in England
biblioteca.sebrae.com
Tubos de Papel - Seleção de Empresas de Tubo de Papel | Buscar Tubos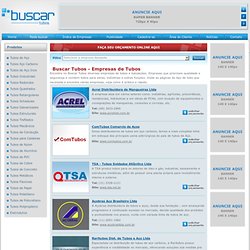 Os tubos de papel podem ser destinados às mais diversas aplicações tais como a indústria de adesivos, a indústria de fitilhos, ou acondicionamento de banners, fotos, presentes e afins. Encontre aqui no Buscar Tubos as principais fornecedoras de tubos de papel e faça seu orçamento. Destaques da Categoria Tubo de Papel - Características e Funcionalidades Em sua maioria, os tubos de papel são feitos a partir de papel reciclado, o que torna uma empresa de tubos de papel uma empresa sustentável.
Feira Parte
SurveyMonkey: Software de questionário e ferramenta de questionário online gratuitos
Choque Cultural
Hang-Up Pictures | Bansky Prints | Banksy Art | Limited Edition Prints | Contemporary Art | Street Art | Hang-Up
High Roller Society — Welcome
KAWS
Brian Donnelly, aka "KAWS", manifested himself for the first time in the early 1990s by painting walls and writing graffiti in and around Jersey City and New York. In the mid-1990s, he began appropriating advertisements from bus stop shelters and phone booths in New York City and painting a graphic, cartoon-like skull-and-crossbones image into them (known as 'ad disruptions'). He continued to develop this motif for the next few years, re-working advertising materials not only in bus shelters and phone booths in New York City, but in Paris, London, Berlin, and Tokyo. This work has been featured in numerous publications, as well as exhibited at Colette, Paris, PARCO Gallery, Tokyo, MU Art Foundation, the Netherlands, as well as at BAPE Gallery, Tokyo. His recent work has been influenced by iconic characters from modern pop culture, such as Mickey Mouse, "The Michelin Man", and The Simpsons. KAWS' work treads the fine line between art, commerce, cartoons, and commercials.
Flesh and Bones by John Sibbick
loja material arte online
Home page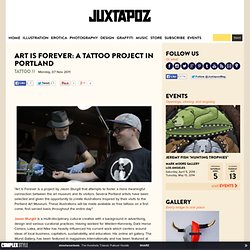 "Art is Forever is a project by Jason Sturgill that attempts to foster a more meaningful connection between the art museum and its visitors. Several Portland artists have been selected and given the opportunity to create illustrations inspired by their visits to the Portland Art Museum. These illustrations will be made available as free tattoos on a first come, first served basis throughout the entire day." Jason Sturgill is a multi-disciplinary cultural creative with a background in advertising, design and various curatorial practices. Having worked for Wieden+Kennedy, Dark Horse Comics, Laika, and Nike has heavily influenced his current work which centers around ideas of local business, capitalism, sustainability, and education.
Art Is Forever: A Tattoo Project in Portland | Tattoo
Fabio Szwarcwald
Welcome to DeLaMain | DeLaMain
narvalcomix