loumartins
Lou Martins
Hey ho, let's link
Get flash to fully experience Pearltrees
"You can't go everywhere" was a popular mantra that I waxed poetic about a few weeks ago in the article How to Decide Where to Go on a RTW Trip . I do want to stick to my guns regarding that philosophy, but with a slight tweak to it. For first time RTW travelers, especially young ones, budget friendly destinations usually dominate the itinerary. When traveling for a long period of time, it just makes sense to focus on areas of the world where it's easy to get around on a limited budget. If you're young, it makes even more sense as traveling on the cheap gets more difficult as you age.
Don't do work that doesn't matter to you. No more dreaded Mondays! This project is a collaboration between the teams at workisnotajob., Less Ordinary Living, Escape the City, and Runway Consultancy. All four organisations share a belief that there is more to life than doing work that doesn't matter to you. How to Find Work You Love was written by Phil Bolton – one of the UK's leading career coaches. Phil has a long track record of helping people find work they love.
Thank you for all the comments on this page! This is a collection of books mentioned or read on Gilmore Girls! Some of them might have been films instead of the books themselves but I see no problem in reading them either! Here is the list of books (taken from THIS forum and your comments- thanks!). I have removed the travel and cooking booking.
by Frida Kahlo © 1995 Banco de Mexico, as trustee for the Diego Rivera and Frida Kahlo Museums, Mexico, D.F. Frida Kahlo, The Brush of Anguish, by Martha Zamora My Art, My Life -- An Autobiography, by Diego Rivera Table of Contents: Introduction by Carlos Fuentes Notes to the Introduction by Carlos Fuentes by American-Buddha Librarian Essay by Sarah M. Lowe Chronology
28 February 2012 At the beginning of February the Netherlands was covered with snow. So unfortunately I couldn't go forward with new outdoor tests. Instead, I had to relax, build some snowmans and do some iceskating . I guess this distractions was good for the mind too. Furthermore the wings had to be disassembled because the first testflight was hard on the mechanics.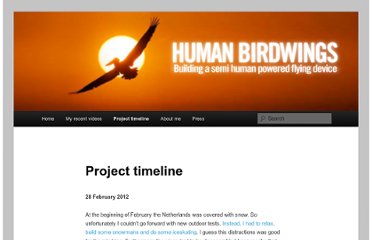 Uma seleção com os 100 melhores links publicados na coluna Web Stuff, do suplemento Opção Cultural , do Jornal Opção. A lista faz uma espécie de inventário do que teve de melhor na internet nos últimos três anos. Os links que compõem a lista contemplam os mais díspares perfis e abrange os mais diferentes segmentos e tendências: música, livros, cinema, fotografia, ciência, tecnologia, jornalismo, mídias sociais, artes e humanidades. Entre os 100 links para se clicar antes de morrer, destacam-se: Toda a obra de Wolfgang Amadeus Mozart para download; O maior acervo de arte da internet; 750 mil livros para download; 1001 álbuns para ouvir antes de morrer; O maior acervo de vídeos de jazz da internet; A obra completa de Machado de Assis para download; 10 mil jornais de todo o planeta em um só lugar; 20 mil fotos de Henri Cartier-Bresson; As 20 obras de arte mais caras da história; As 100 maiores canções de jazz de todos os tempos (com vídeo e áudio incorporados).