Entrepreneurship
by Joshua Gans | 11:37 AM July 22, 2011 Innovators who build platforms face a difficult set of trade-offs. To begin with, the very definition of a platform requires buy-in from others — and not simply from the consumers you hope will purchase your product. The consumers and suppliers of complementary products need to make real investments too, investments that will enhance the overall value of the platform. So the platform owner not only has to build a base of consumers who will use its platform and buy products, it also has to manage the relationship with complementary suppliers and their consumers. Google, Twitter, and Apple have each taken a different path in handling this balancing act.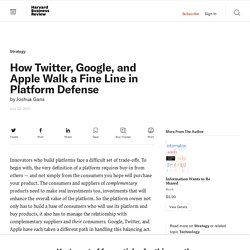 How Twitter, Google, and Apple Walk a Fine Line in Platform Defense - Joshua Gans
How to Raise Investment Capital - According to VC Jeff Clavier
+You Search Images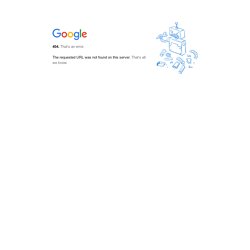 François Tancré
Clôture de la Soirée - Entrepreneurs Ensimag - Soirée 16/05/2011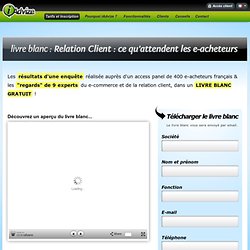 Les résultats d'une enquête réalisée auprès d'un access panel de 400 e-acheteurs français & les "regards" de 9 experts du e-commerce et de la relation client, dans un LIVRE BLANC GRATUIT ! Découvrez un aperçu du livre blanc... A propos Livre blanc rédigé par iAdvize, solution intelligente d'interaction client. Il a été réalisé sur la base de données collectées via une enquête quantitative online (auto-administrée par les répondants) réalisée par la société Timeliving auprès d'un access panel de 400 e-acheteurs français.
livre blanc : Relation Client : ce qu'attendent les e-acheteurs
entrepreneurs-ensimag.org