Tools
e-novis : e-novis | l'accelérateur de start-up e-buisness innovantes. Choisissez, votez, financez, participez et devenez les acteurs des startups de demain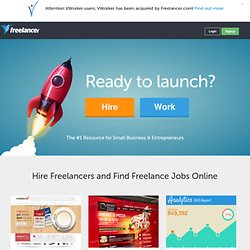 Freelancer.com is the world's largest freelancing, outsourcing, and crowdsourcing marketplace for small business.
Projets en cours - The Creativity Market
Elevator pitch | Creation d'entreprise !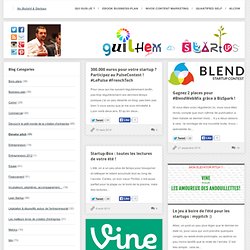 Gagnez 2 places pour #BlendWebMix grâce à BizSpark ! Si vous êtes un(e) régulier(e) ici, vous vous êtes rendu compte que mon rythme de publication a bien baissé ce dernier mois… Il y a deux raisons à cela : le montage de ma nouvelle boite, Invox – spécialiste du... Startup-Box : toutes les lectures de votre été ! L'été, on a un peu plus de temps pour bouquiner et rattraper le retard accumulé tout au long de l'année.