Crafts
Scientists from Shanghai Jiao Tong University in China have come up with a unique cotton material that can clean itself when left under ordinary sunlight. The fabric includes a coat of nanoparticles made from a compound of titanium dioxide, nitrogen, silver and iodine.
Clothes That Clean Themselves Using Only Sunshine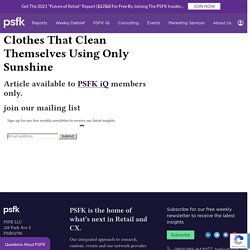 I really love flokati rugs.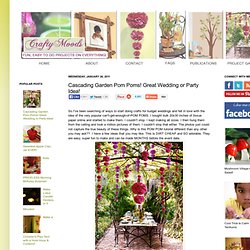 So I've been searching of ways to start doing crafts for budget weddings and fell in love with the idea of the very popular can't-get-enough-of-POM POMS . I bought bulk 20x30 inches of tissue paper online and started to make them.
How-To Make and Use a Light Box to Improve Your Product Photography
Article by: Anna from The House of Mouse Original article
I finally found got how you make those cute pom poms almost every ones posted in there blog.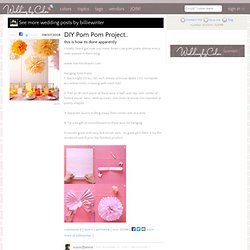 Jessica of Wednesday Inc shows us how to make those gorgeous twine chandeliers from the inspiration shoot she shared with us this morning. Using balloons, glue and twine, you can also make these lanterns for your wedding – and then bring it home and use it as your very own mid century lampshade. What you will need are: balloons, glue, yarn, tray for glue, corn starch 1/2 cup of Corn starch, 1/4 cup of Warm water, clear fast drying spray paint, hanging lamp cord or fishing line (depending on your desired final product), and a lighting kit if you're looking for a fully functional lantern.