Art design
Sant Ocean Hall, Smithsonian, Washington, D.C. | Crochet Coral Reef. The Smithsonian Community Reef Coordinated by Jennifer Lindsay Created by Sara Abrahamsson, Alice Abrash, Judy Adams, Zahra Afshari, Katie Ahlfeld, Patricia Ahlfeld, Carrie Alexander, Janet Alger, Janet Allen, Dawn Alley, Jennifer Amarante, Robin Andersen, Beth Anderson, Mary Elizabeth Andrews, Claudia Angle, Anonymous, Anonymous Family, Summayya Ansari, Terry Anstrom, Megan Armenti, Katherine Armstrong, Zain Aslam, Barbara Atchison, Sylvia Atkins, Marcea Austin, Debora Bachman, Joan Baker, Kate Baker, Mia Baker, Sandra Baker, Shelby Baker, Niki Balani, Beverly Ballor, Jane E.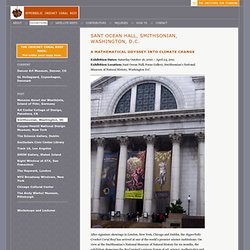 Bancroft, Barbara Banks, Holly Barbour, Suzanne Barbour, Emily Barker, Lydia Barringer, Annie Barsky, Angela Barton, Barbara Barton, Freda Bayer, Lisa Bayne, Janell C. The Bride | Chandelier Made of 14,000 Tampons : Crazy or Not ? Chandeliers are usually made of crystal and diamonds.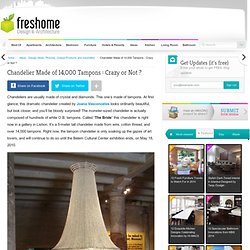 This one's made of tampons. At first glance, this dramatic chandelier created by Joana Vasconcelos looks ordinarily beautiful, but look closer, and you'll be bloody surprised! Architectural Salvage Darth Vader Helmet. Art. Naoto Hattori at Lineage Gallery | beinArt Collective & Publishing. Gallery | Jim Woodring. Kris Kuksi. You Haven't Seen That Kind of Art Before, Have You? We have had a pretty long discussion here in the office of Cruzine magazine today on how to choose a title for the showcase we have just prepared.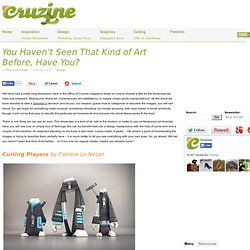 Steampunk, shock art, contemporary art installations, or maybe simply photo manipulations? As the result we have decided to take a Solomon's decision and let you, our readers, guess how to categorize or describe the images, you will see below. So, get ready for something really unusual, sometimes shocking, but mostly amusing, with clear traces of some art trends, though it will not be that easy to identify the particular art movements and schools into which these works fit the best. There is one thing we can say for sure. This showcase is a kind of an ode to the modern or better to say contemporary art diversity. MWM Graphics | Matt W. Moore.
Solitude - 2010/2011 - A work in progress on the Behance Network.
Entreprendre – Les Promoteurs de Talents. Cartes satiriques à travers l'histoire. Déliredelart. Mojizu - A Contemporary Character Design Community. 40 Amazing 3D Art Pieces | Abduzeedo | Graphic Design Inspiratio. 72dpi. Jean Francois Rauzier Hyperphoto. Art et création en PACA | wegotalent. Sweet Station. Heath West Heath West <-- Born in Houston, Texas; Lives and works in Houston; Education: 2008-2009 Master of Science in Advanced Architectural Design Columbia University, Graduate School of Architecture, Planning, and Preservation, New York, NY; 2006-2007 Visiting Student, Studio Wolf D.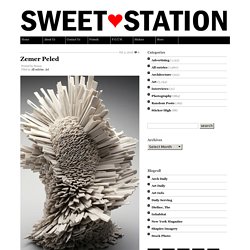 Prix University of Applied Arts, Vienna, Austria; 2004-2007 Master of Architecture University of Houston, Gerald D. :: Joe Pogan Sculptures :: High-tech » MegaPortail - Images insolites,Photos choquantes,cal. Dan Stafford, Londres,illustration,David Lynch,Stanley Kubrick » Ben-vautier.com. Bennett Robot Works.
Animal Clowns 3. Le blog de la décoration et du design -Page design 11. French Kitch' lancera prochainement "La Table by French Kitch'", la tablette tactile culinaire qui va métamorphoser votre cuisine.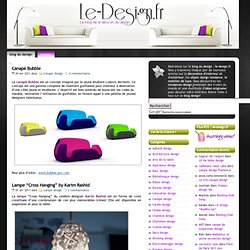 Avec un contenu accessible gratuitement et sans abonnement elle couvrira tous les besoins dans la cuisine. Que vous soyez un tocard des casseroles, un martyr de la cuisine ou un cador des fourneaux, La Table by French Kitch' saura répondre à toutes vos envies. Avec plus de 700 recettes vidéo embarquées coproduites avec L'atelier des Chefs, elle s'adapte à tous les profils de cuisiniers et toutes les situations.
Plats du jour réalisables en moins de 20 minutes, recettes traditionnelles ou inventives pour les grandes occasions, finger food pour l'apéritif, accords mets vins ou encore trucs et astuces de chefs, tout y est en vidéo jusqu'au dressage des assiettes ! The Turn - Fredo Viola. SOFTWARE. Graphik Addict. The King of art II. Voilà maintenant 4 ans que j'explore le web pour trouver des talentset à chaque nouvel artiste je pense que c'est le dernier, l'ultime artistequi manquait à mon tableau et puis 'boum', je tombe sur un nouveauencore plus impressionnant que les autres.Ce Quint Buchholz est comme ça, incroyable, inattendu, inespéré.Je mettrais toutes ses œuvres tellement j'♥ ce qu'il fait.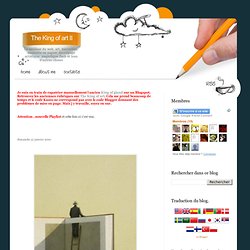 (J'ai enfin découvert comment l'œ, il n'est jamais trop tardet si vous voulez la combine, il vous suffit de faire Alt 0156, et le ♥c'est Alt 3. Ne me remerciez pas, c'est tout naturel de partager.)Au fait, cliquez sur "galerie" et faites attention que chacune des 13 galeriescontiennent plusieurs pages. Latest notes. Septembre 2007 - Le CABINET des CURIOSITÉS, des ÉTRANGETÉS et des SINGULARITÉS de ÉRIC POINDRON. Jean-Claude Teyssier .:. Photographe. Table of Themes. Collaboration. Abduction. ArtForum - Celebrities on the web. Bennett Robot Works: Robot Index #1. Stephane Halleux - Sculpteur. Luxe et vanités. 11 Amazing Robot Sculptures Made From Trash - Ecofriend. Juan Carlos Federico. Un Jour Une Oeuvre - UJUO. Bill Mayer, Inc. Tim MacPherson.
Principale. エス状不感症. Infinite OZ | Tin Man | SCIFI.COM. Elphenden. Interactives | Exhibitions | 2005 | Pioneering Modern Painting: CGPortfolio - Bobby Chiu. We found this shy little sea dragon observing us from a bank of coral.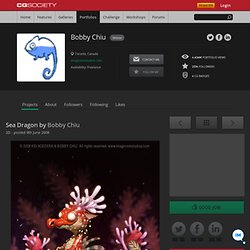 He was no bigger than my thumb, but one of our explorer friends claimed that, on a dive last year, she'd come across a full grown sea dragon that was the size of three school buses! Hi everyone, Here's a new pic Kei Acedera and I did together. This is a study on deep sea photography. It's a cute little sea dragon for our new book "Water Worlds."
Jeremy Mayer - Typewriter Sculpture, Latest work, Illustration, Markus Neidel. Portfolio - ashes and snow. Frank Uyttenhove | Belgian photographer & film director. FFFFOUND! Challenge: make art more awesome. Home » Image Challenge » Make Art More Awesome[Suggest a different challenge] Make Art More Awesome(This challenge is now closed) In response to this this, open up Photoshop, take a famous (or otherwise) piece of art, and make it 'AWESOME'.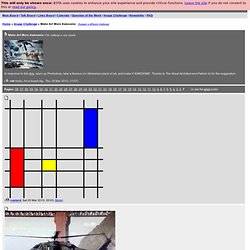 Thanks to The Great Architect and Patrice Ici for the suggestion. rob Hello, I'm a board sig., Thu 18 Mar 2010, 17:07) ALPHA BAZAR : Programmation créative en vrac par ALPHA STUDIO. Fwis • Readymech Series 002. Pildiblog by Remo Savisaar: August 2005. Linnuke, kes kasutab saagi varitsemiseks pea alati üht ja samu istumispuid (loe: oksi).See tegi minul aga tema jäädvustamise kergemaks.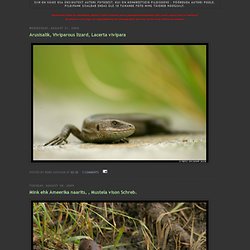 Oli vaja end vaid ära peita ningoodata, kuna ta jälle naaseb. Varjusin paadi taha ning asusin ootama - ei läinudkikaua kui lind oligi platsis :) Hiljem sai proovitud pildistamist teiselt poolt, etlinnule langeks rohkem valgust, kuid kuna seal polnud enam varjuda kuhugi, nägi lindplaani läbi ning see jäi katki :p Kihnu. Animutations - | Blog MySpace de Beatrize. Lavieenrouge. Décrypt'art. Strange Stuff And Funky Things. Durant mes pérégrinations internautiques, je suis tombé à plusieurs reprises et sans m'en rendre compte sur le travail photographique de Linden Gledhill.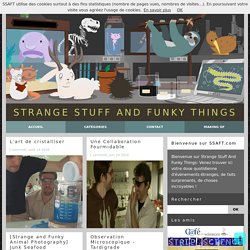 De jour, ce chercheur britannique enfile sa blouse de biochimiste afin de concevoir des protéines pour lutter contre le cancer et le diabète. C'est déjà assez super cool en soi, mais le bougre passe également tous ses temps libre à parfaire son talent de photographe. Le blog de la déco et du design. Si vous êtes à la recherche d'une Chaise (Fauteuil) Design, légère, pliable et dépliable à volonté (gain de place oblige…), confortable, pouvant aller à l'intérieur comme à l'extérieur... et à un prix raisonnable … alors ne cherchez plus ! Vous l'avez sous les yeux !! La FLUX CHAIR est faite pour vous ! Www.popgive.com. Estampes japonaises. Déliredelart. Debora. SuprBo | des trouvailles pour tous ! Carl Kleiner. Kunst 07. Inspiração Diária – Metal | PAROXISMO RECORDS. Creative photos by Chema Madoz.
Device Gallery. Recycled Treasures Converted Into Inspired Art.
---