Películas
Beauty Is Embarrassing is a funny, irreverent, joyful and inspiring documentary featuring the life and current times of one of America's most important artists, Wayne White. Raised in the mountains of Tennessee, Wayne White started his career as a cartoonist in New York City. He quickly found success as one of the creators of the TV show, Pee-wee's Playhouse, which led to more work designing some of the most arresting and iconic images in pop culture. Most recently, his word paintings, which feature pithy and often sarcastic text statements crafted onto vintage landscape paintings, have made him a darling of the fine art world.
Beauty is Embarrassing on Vimeo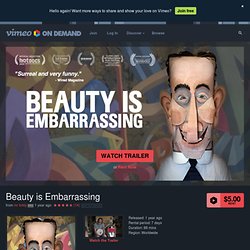 Bradley Cooper est un des comédiens les plus éclectiques de sa génération, qui s'est essayé aux registres les plus divers, tant à l'écran qu'à la scène et à la télévision. Un contrat de "premier regard" de deux ans vient d'être signé entre Warner Bros. et sa nouvelle société, 22 & Indiana Pictures. Cooper tourne actuellement le drame indépendant SERENA sous la direction de Suzanne Bier. On le verra en septembre 2012 dans le drame romantique écrit et réalisé par Brian Klugman et Lee Sternthal THE WORDS, dont il partage la vedette avec Olivia Wilde, Zoe Saldana et Jeremy Irons, et en novembre 2012 dans la comédie d'humour noir de David O.
Hit and Run | Site Officiel du Film | Au cinéma le 29 août 2012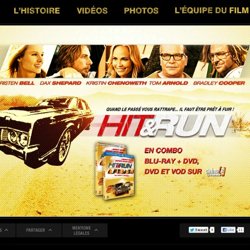 Crazy People Trailer
ME AND YOU AND EVERYONE WE KNOW
Man on Wire (2008)
Chicken with Plums - Trailer
RIP: A Remix Manifesto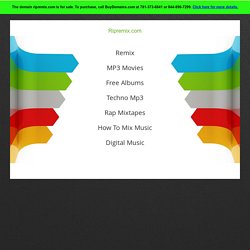 "… a fun ride, filled with snazzy animations, enthusiastic talking heads and one helluva Girl Talk show" …..IndieWire"An entertaining, thoughtful, and politically committed articulation of what the filmmaker dubs the "copyLEFT" …..PopMatters"A knockout." ….Maclean's Magazine"… [a] film that everyone should see" …..Needle Drop Magazine Immerse yourself in the energetic, innovative and potentially illegal world of mash-up media with RiP: A remix manifesto. Let web activist Brett Gaylor and musician Greg Gillis, better known as Girl Talk, serve as your digital tour guides on a probing investigation into how culture builds upon culture in the information age.
In Revenge of the Electric Car, director Chris Paine takes his film crew behind the closed doors of Nissan, GM, and the Silicon Valley start-up Tesla Motors to chronicle the story of the global resurgence of electric cars. Without using a single drop of foreign oil, this new generation of car is America's future: fast, furious, and cleaner than ever. With almost every major car maker now jumping to produce new electric models, Revenge follows the race to be the first, the best, and to win the hearts and minds of the public around the world. It's not just the next generation of green cars that's on the line.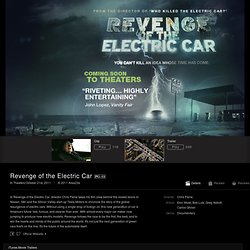 Revenge of the Electric Car