Wordpress
Comment faire une sauvegarde complète d'un blog WordPress
Cr@zy's Website - Sécuriser son blog sous Wordpress
Wordpress, la plateforme de blog la plus répandue et exploitée par les blogueurs est aussi la plateforme qui subit bon nombre d'attaques.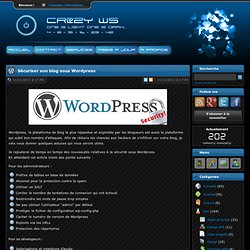 There are many reasons webmasters should adopt WordPress as their content management system. Having access to thousands of plugins available for this platform is a pretty good reason.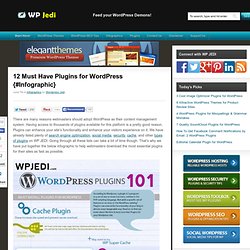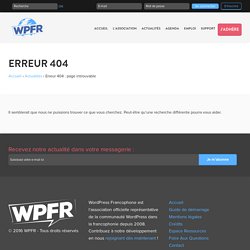 [ceci est la traduction de l'article " Why You Should Never Search For Free WordPress Themes in Google or Anywhere Else ", écrit par Siobhan Ambrose sur WPMU.org . Cet article nous a semblé suffisamment pertinent pour justifier une VF, ce que l'auteur nous a autorisé à faire] Il y a quelques mois, j'avais écrit une liste de conseils pour sécuriser son installation WordPress (« WordPress Security « ).
oui, entierement d'accord, je me suis mis il y a peu aux themes payant, plus surs, et beaucoup plus aboutis... :) by lorty Aug 30