Fitness
Indie Shuffle. Miranda Kerr's Workout « ShareitFitness.com. Want to look like a Victoria Secret model?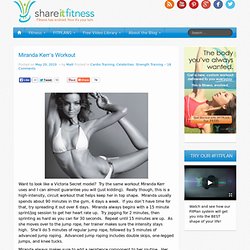 Try the same workout Miranda Kerr uses and I can almost guarantee you will (just kidding). Really though, this is a high-intensity, circuit workout that helps keep her in top shape. Miranda usually spends about 90 minutes in the gym, 4 days a week. If you don't have time for that, try spreading it out over 6 days. How to Travel Full-Time for $17,000 a Year (or Less!) | Wise Bread - StumbleUpon. Wise Bread Picks For the last five years, I've been traveling the world full-time, and for less money than I've ever spent (and I'd wager less money than most people would spend) to live in one place.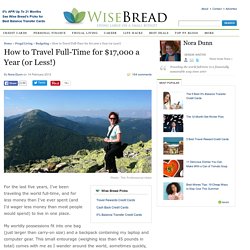 My worldly possessions fit into one bag (just larger than carry-on size) and a backpack containing my laptop and computer gear. This small entourage (weighing less than 45 pounds in total) comes with me as I wander around the world, sometimes quickly, but mostly slowly. (See also: 5 Best Travel Rewards Credit Cards) - StumbleUpon. There are many unsolved problems in mathematics.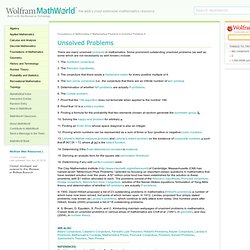 Some prominent outstanding unsolved problems (as well as some which are not necessarily so well known) include 1. Life Hacks @imageBlog - StumbleUpon. Pepperoni Pizza Puffs - StumbleUpon. If I ask my kids what they want for dinner, there's a ninety percent chance they will say pizza.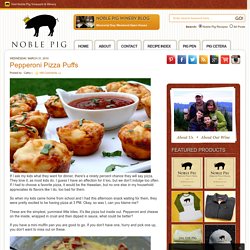 They love it, as most kids do. I guess I have an affection for it too, but we don't indulge too often. If I had to choose a favorite pizza, it would be the Hawaiian, but no one else in my household appreciates its flavors like I do, too bad for them. So when my kids came home from school and I had this afternoon snack waiting for them, they were pretty excited to be having pizza at 3 PM. Okay, so was I, can you blame me? Most gawked all-time. Seriously HAUTE | Hair to Inspire & huda beauty. - StumbleUpon. By: Adam Campbell, M.S., C.S.C.S.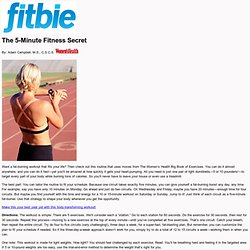 Want a fat-burning workout that fits your life? Then check out this routine that uses moves from The Women's Health Big Book of Exercises. You can do it almost anywhere, and you can do it fast—yet you'll be amazed at how quickly it gets your heart-pumping. All you need is just one pair of light dumbbells—5 or 10 pounders! A Floating Pool Off Brooklyn Bridge Park? | Brownstoner - StumbleUpon. Nostrand Avenue's newest coffee shop, Tinto, is opening this Saturday afternoon in Crown Heights.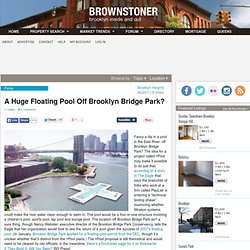 There will be coffee, pastries, ice cream and other treats for anyone who stops by 715 Nostrand Avenue from 2 to 8 pm on April 12. NUNU chocolates can be ordered via email ahead of opening day at 10 percent off. Owners […] Crusty Bread. I must begin by saying where the recipe originated, if in fact it originated anywhere...really.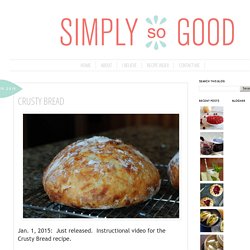 I think bread has been baked for centuries using flour, salt, water, and yeast or other form of leavening. As far as I know the recipe for "No-Knead" bread dough was printed in the New York times. I don't know what month, day, or year. Instant Dance Party - StumbleUpon. & Crayon Heart Valentines with Lifestyle Crafts & Whipperberry - StumbleUpon. Homemade Baked Mozzarella Sticks | Penelope's Oasis - StumbleUpon. Mozzarella sticks are a delicious treat, probably one of the most popular appetizers at restaurants, and a fun party food.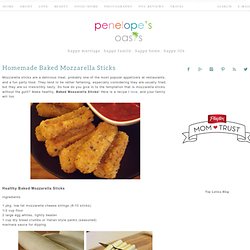 They tend to be rather fattening, especially considering they are usually fried, but they are so irresistibly tasty. So how do you give in to the temptation that is mozzarella sticks without the guilt? Make healthy, Baked Mozzarella Sticks! The Beatles Player - StumbleUpon. StumbleUpon. Swole.Me - The automatic diet generator. Scalloped Hasselback Potatoes. "Scalloped" is an attractive word, isn't it?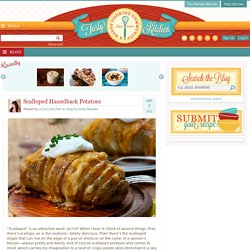 When I hear it I think of several things: first, there's scallops, as in the seafood—totally delicious. Then there's the scalloped shape that can live on the edge of a pair of shorts or on the collar of a woman's blouse—always pretty and dainty. And of course scalloped potatoes also comes to mind, which carries my imagination to a land of crispy potato skins drenched in a sea of cheese and cream. - StumbleUpon. A Fascinating Filipino Restaurant Nestled At The Foot Of A Waterfall. Nutrition 101: Eat To Burn Fat. The 15 Best Fat-Burning Foods 1.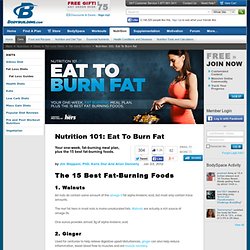 Walnuts.
---