Languages
Spanish verbs are the make-or-break point for many beginners. Once Spanish students pass the 'Spanish kindergarten class' (the alphabet, numbers, calendar, common nouns, adjectives, and expressions) it's time for beginners to really focus on Spanish verbs. The truth is, even more advanced Spanish students struggle with Spanish verb conjugation. In the Spanish Verb Mastery Blog: Beginners and Spanish students of all levels will find information on the basics in the Spanish Verb Mastery Tutorials.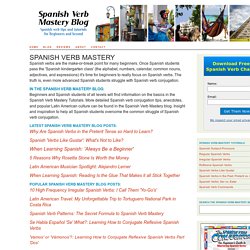 Open Feedback Dialog Menu Learn Spanish Free Online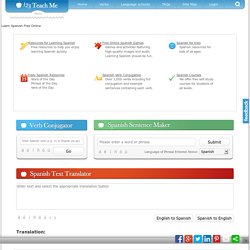 @import '/languages/includes/widgets/potd/css/potd.css'; @import '/languages/css/phase2/shared.css'; British Broadcasting Corporation Home Accessibility links This page hasn't been updated for a while.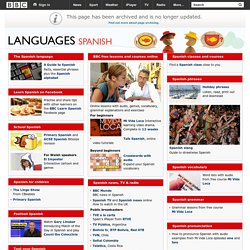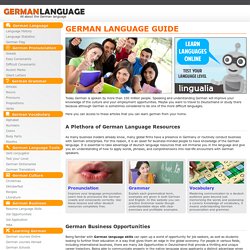 Today German is spoken by more than 100 million people. Speaking and understanding German will improve your knowledge of the culture and your employment opportunities. Maybe you want to travel to Deutschland or study there because although German is sometimes considered to be one of the more difficult languages.