Social Media
Easy. Powerful. Social. Fan Page Platform.
When it comes to sex and nudity, Facebook is strictly PG-13, according to the guidelines. Obvious sexual activity, even clothed, is deleted, as are "naked 'private parts' including female nipple bulges and naked butt cracks." But "male nipples are OK." Foreplay is allowed, "even for same sex (man-man/woman-woman)" Even the gays can grope each other on Facebook.
Inside Facebook's Outsourced Anti-Porn and Gore Brigade, Where 'Camel Toes' are More Offensive Than 'Crushed Heads'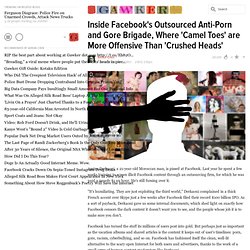 Documentation You can add and customize the +1 button to meet the needs of your website, such as modifying the button size and load technique.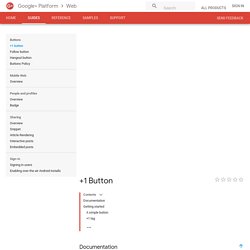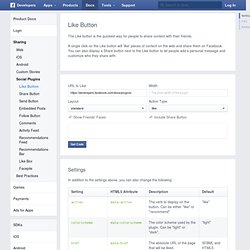 The Like button is a simple plugin that will let people quickly share content with their friends on Facebook. When someone clicks on a Like button on a site, a connection is created in the Graph between the content and that person: an Open Graph Like action will be published, and stories will appear on that person's timeline and their friends' news feeds. This story will link back to the site and drive distribution of content. The story created by the Like action can be enriched by using meta tags to turn a simple HTML page into an Open Graph object . If you plan to use the Like button on any page on your website, you should follow the guide to including meta tags to ensure published stories look great in news feed, on Timeline, and get the best possible distribution from people.
Comment personnaliser sa Like Box Facebook
Vous aussi vous trouvez que la Like Box Facebook ne s'intègre pas bien à votre site internet ou votre blog ? Vous aimeriez pouvoir la personnaliser afin qu'elle puisse coller parfaitement à votre design ? Grâce à ce petit guide, vous allez apprendre la marche à suivre pour customiser l'apparence de votre Like Box en lui injectant directement votre CSS, puis à intégrer votre module dans vos sidebars WordPress.