Fun
Vdm
AlphaBounce - L'espace infini et plus si affinité. How to Balance a Fork and Spoon on a Toothpick. This is a simple and amazing bar trick that allows you to balance a fork and spoon on a toothpick.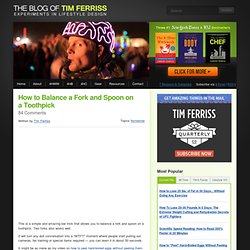 Two forks also works well. It will turn any dull conversation into a "WTF?!" Moment where people start pulling out cameras. Ice Breaker. Kaamelott/Perceval - Wikiquote, le recueil de citations libre. Citations[modifier] Livre I[modifier] Si on faisait le coup du bouclier humain ?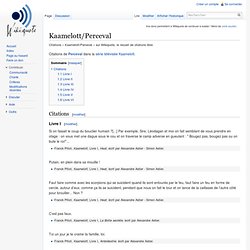 [...] Par exemple, Sire, Léodagan et moi on fait semblant de vous prendre en otage : on vous met une dague sous le cou et on traverse le camp adverse en gueulant : " Bougez pas, bougez pas ou on bute le roi! "... Franck Pitiot, Kaamelott, Livre I, Heat, écrit par Alexandre Astier - Simon Astier. Play Learn to Fly. Check your security settings Connection issues are typically caused by security settings on your network or computer.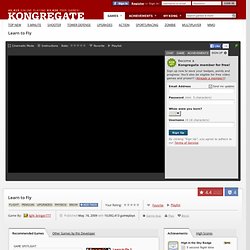 Check that your firewall or router has port 5222 open and allowing traffic. If you are on a school or office network, you may need to contact your network administrator to make the necessary changes. Play Straw Hat Samurai. Thanks for playing SHS!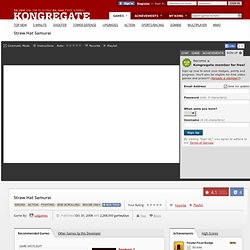 Notes: I see that badges have been put in the game. I have just made changes so that headshots made during Strategy Mode are now counted. For those people who's headshot count got stuck, refresh the page, load your game and continue cutting heads. Thanks. Note that we are counting the number of headshots in a single game. Popotamo - Un jeu de mots. Naturalchimie - jouez avec des éléments et gagnez des getpass. Battle-Pingouin - Jeu en-ligne de combat de pingouins. Wallawl La Brute. Xecirdec La Brute. Tayarbxe La Brute. LordSeth La Brute. Dino-RPG [ L'actualité de Dinoland ]
Carapass - Obtenez des MTPass en jouant. KadoKado - des jeux, du fun, des cadeaux.
---