Lordnelson
Robert Grove
Brain-behavior explorer. Idea plucker. Communication of mind-body technology.
MegaMeeting.com Web Conference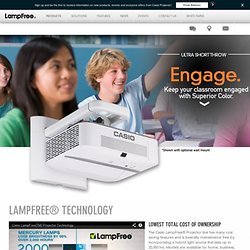 Casio America, Inc.'s Business Projector Division is pleased to announce that Karen Bessey, Media Coordinator/Tech Facilitator at Darden Middle School in Wilson, North Carolina is the winner of its Mobile Classroom Package. The package worth $12,500 includes a Casio Short Throw Projector, Casio Pen & Software, 30 pairs of Casio 3D active glasses and an AVRover Cart equipped with a 3D computer.View More Education Solutions
Casio Green Slim - Business - Education - Gaming - Signage - Pro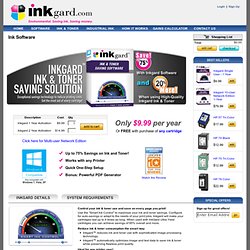 Inkgard.com
Control your ink & toner use and save on every page you print! Use the "Smart Ink Control" to maximize your ink and toner savings. Configure for auto-savings or adapt to the needs of your print jobs. Inkgard will make your cartridges last up to 4 times as long. When used with InkGard Ultra Yield cartridges you can achieve savings of 95% overall and more.
airlink 101 antenna download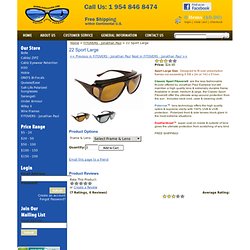 Classic Sport Fitovers® are the less fashionable fit-over offered by Jonathan Paul Eyewear but still maintian a high quality lens & extremely durable frame. Available in small, medium & large, the Classic Sport Fitovers® offer the ultimate wrap-around protection from the sun. Includes neck cord, case & cleaning cloth. Polarvue™ lens technology offers the high quality optics & supreme clarity with 100% UVA & UVB protection. Polarized front & side lenses block glare in the most extreme situations.
13 Sport Large