Xbox360
How To Open An Xbox 360. List of songs in Guitar Hero II. There are 64 songs total in the PlayStation 2 version while there are 74 songs total for the later Xbox 360 version.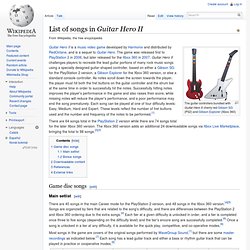 The Xbox 360 version adds an additional 24 downloadable songs via Xbox Live Marketplace, bringing the total to 98 songs.[2][3] Game disc songs[edit] Main setlist[edit] Connect360. Introducing Connect360 Your Xbox 360 is capable of playing back your music and videos and viewing your digital photos.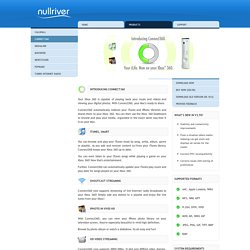 With Connect360, your Mac's ready to share. Connect360 automatically indexes your iTunes and iPhoto libraries and shares them to your Xbox 360. You can then use the Xbox 360 Dashboard to browse and play your media, organized in the exact same way that it is on your Mac. Www.xbox.com. Xbox 360: Three red lights flash on the Ring of... Three flashing red lights means that the Xbox 360 console or its power supply has a hardware problem.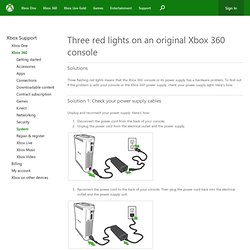 To find out if the problem is with your console or the Xbox 360 power supply, check your power supply light. Here's how: Solution 1: Check your power supply cables. Support. Xbox 360: How to transfer data from an Xbox 360... See how to transfer content If you've purchased a new Xbox 360 console, you can transfer everything — games, videos, music, saved games, gamertags, and even your hard-won achievements — to your new console!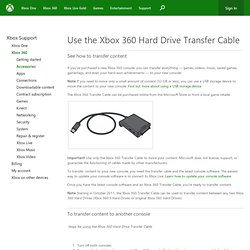 Note If you need to move only a small amount of content (32 GB or less), you can use a USB storage device to move the content to your new console. Find out more about using a USB storage device. The Xbox 360 Transfer Cable can be purchased online from the Microsoft Store or from a local game retailer. Apple Matters | Mac to Xbox 360 with Connect 360. It came to my attention the other day that many Xbox360 owners who predominately use Macintosh computers in their household aren't aware of a little piece of software that brilliantly links up an Xbox 360 and any form of Mac computer with networking capabilities.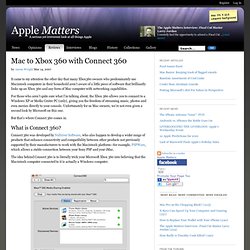 For those who aren't quite sure what I'm talking about, the Xbox 360 allows you to connect to a Windows XP or Media Centre PC (only), giving you the freedom of streaming music, photos and even movies directly to your console. Unfortunately for us Mac owners, we're not even given a second look by Microsoft on this one. But that's where Connect 360 comes in. What is Connect 360?
---