College websites
Rice University
RPI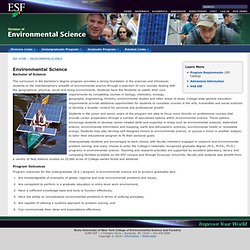 The curriculum in the bachelor's degree program provides a strong foundation in the sciences and introduces students to the interdisciplinary breadth of environmental science through a selection of core courses dealing with the geographical, physical, social and living environments. Students have the flexibility to satisfy their core requirements by completing courses in biology, chemistry, ecology, geography, engineering, forestry, environmental studies and other areas of study.
SUNY-ESF
Biological and Environmental Engineering Undergraduate Majors Students enter the engineering program via one of two pathways They may enroll with the College of Agriculture and Life Sciences directly to the BE major or EnvE major as freshman. Or they may enroll with the College of Engineering and affiliate with the BE or EnvE major before the end of their sophomore year. The graduation requirements are the same for all the students regardless of the college in which they enter. Transfer students
Cornell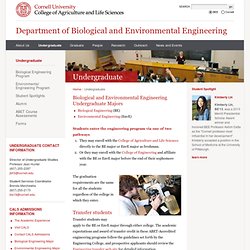 Environmental Engineering Engineer a Better Tomorrow Environmental Engineers create solutions to environmental problems for the benefit of both humankind and nature.
steven's IT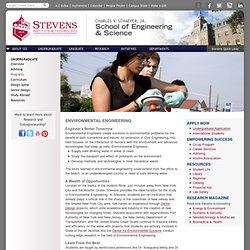 Tufts University
Degrees and Majors The School of Engineering offers courses leading to the Bachelor of Science degrees in five engineering departments: biomedical; chemical and biological; civil and environmental; electrical and computer; and mechanical.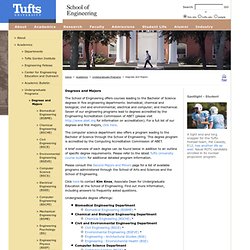 Take your mind in new directions CU-Boulder offers more than 3,400 courses each year in approximately 150 areas of study.
Colorado U-Boulder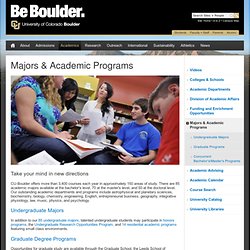 Oregon State University
University of Vermont
Drexel University
Georgia Tech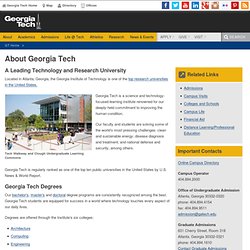 A Leading Technology and Research University Tech Walkway and Clough Undergraduate Learning Commons The Georgia Institute of Technology is one of the top research universities in the U.S.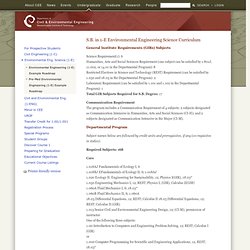 General Institute Requirements (GIRs) Subjects Science Requirement(1): 6Humanities, Arts and Social Sciences Requirement (one subject can be satisfied by 1.801J, 11.002, or 14.01 in the Departmental Program): 8Restricted Electives in Science and Technology (REST) Requirement (can be satisfied by 1.018J, 1.050, and 18.03 in the Departmental Program): 2Laboratory Requirement (can be satisfied by 1.101 and 1.102 in the Departmental Program): 1Total GIR Subjects Required for S.B.
MIT