Photoography
Control Your Camera's White Balance. From Wired How-To Wiki Do your photos have a strange bluish-green tint to them?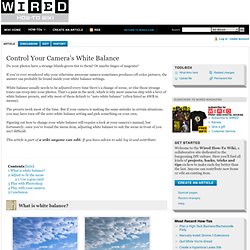 Or maybe tinges of magenta? If you've ever wondered why your otherwise awesome camera sometimes produces off-color pictures, the answer can probably be found inside your white balance settings. White balance usually needs to be adjusted every time there's a change of scene, or else those strange tones can creep into your photos. Build a Photo Light Box. From Wired How-To Wiki A home-made light box with a DSLR ready to shoot.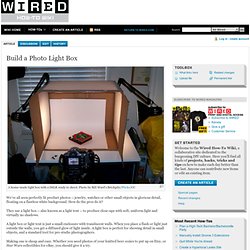 Photo by Bill Ward's Brickpile/Flickr/CC. Take Better Flash Photos. From Wired How-To Wiki A flash diffuser made using a 30 cent plastic box.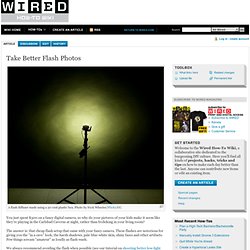 Photo by Nick Wheeler/Flickr/CC. You just spent $500 on a fancy digital camera, so why do your pictures of your kids make it seem like they're playing in the Carlsbad Caverns at night, rather than frolicking in your living room? Top 15 GIMP Tutorials From Around The Web. Imgur: The Simple Image Sharer | Upload and Host an Image. 10 Free Web-based Alternatives to Photoshop. I'm fed up with Photoshop and its one billion rarely-used features.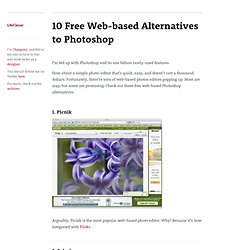 How about a simple photo-editor that's quick, easy, and doesn't cost a thousand dollars. Fortunately, there're tons of web-based photos editors popping up. Most are crap, but some are promising. Check out these free web-based Photoshop alternatives: Arguably, Picnik is the most popular web-based photo editor. FotoFlexer - The world's most advanced online photo editor. Zombieland: Zombify Yourself. 100 Best Free Photography Tools on the Web - Photography College. Just as technology has changed the way we get news, entertainment, and communicate, it has also changed photography.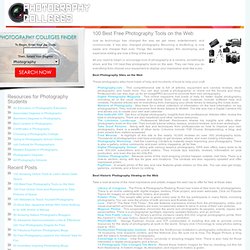 Becoming a shutterbug is now easier and cheaper than ever. Things like wasted images, film developing, and expensive editing are now a thing of the past. All you need to begin or encourage love of photography is a camera, something to shoot, and the 100 best free photography tools on the web. 35 Online Photo Editors To Help You Editing Photo Online. As our generation is changing, tools for image editing and enhancers have improved and has multiplied.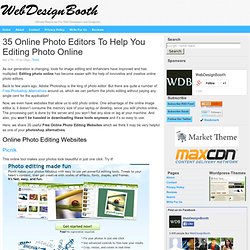 Editing photo online has become easier with the help of innovative and creative online photo editors. Back to few years ago, Adobe Photoshop is the king of photo editor. But there are quite a number of Free Photoshop Alternatives around us, which we can perform the photo editing without paying any single cent for the application! Now, we even have websites that allow us to edit photo online.
Panorama Creation and Stitching Tools. Software, information, and tools for creating panoramic scenes and stitching multiple images together.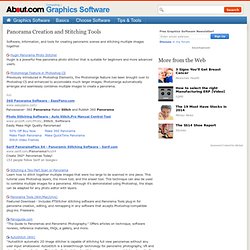 Hugin Panorama Photo StitcherHugin is a powerful free panorama photo stitcher that is suitable for beginners and more advanced users. Photomerge Feature in Photoshop CSPreviously introduced in Photoshop Elements, the Photomerge feature has been brought over to Photoshop CS and enhanced to accomodate much larger images.
---