iPad in Education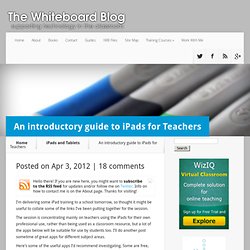 I'm delivering some iPad training to a school tomorrow, so thought it might be useful to collate some of the links I've been putting together for the session.
iPad is a cool versatile tool that has a huge potential in education. It is widely believed that iPad has started tranforming the face of education and revolutionizng modes of learning. Results coming out of pilot studies on the integration of iPads in the classroom seem to be promising.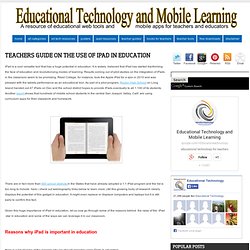 Pages - Menu This Blog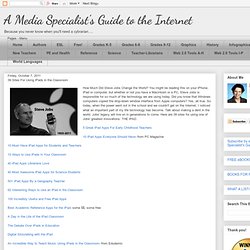 Twitter App (free) Twitter is one of the most active and beneficial social networks on the web.