iPad in Education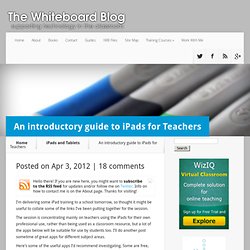 Hello there!
iPad is a cool versatile tool that has a huge potential in education. It is widely believed that iPad has started tranforming the face of education and revolutionizng modes of learning. Results coming out of pilot studies on the integration of iPads in the classroom seem to be promising.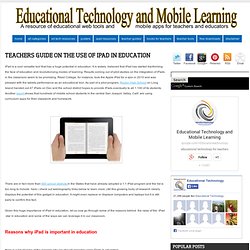 A Media Specialist's Guide to the Internet Because you never know when you'll need a cybrarian.....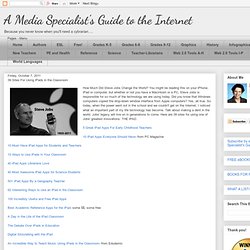 Twitter App (free) Twitter is one of the most active and beneficial social networks on the web.