Robotics inc
Vision Robotics' proprietary mapping and navigation technology is applicable to a wide variety of household and office applications. The capability to navigate quickly and effectively through indoor and outdoor environments enables the robots to perform almost any task imaginable. For example, VRC robots can be used to automate chores, serve as a virtual butler or assist with medical care. The same systems can be modified to work in agriculture where the robots require intelligence to gently touch each piece of fruit independently. [more info] Agriculture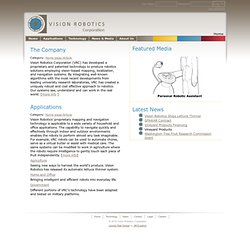 visionrobotics
Bluefin Robotics develops, builds, and operates Autonomous Underwater Vehicles (AUVs) and related technologies for defense, commercial, and scientific customers worldwide. We offer a full range of modular, free-flooded AUV platforms. Using a core set of building blocks, we have designed over 50 different configurations. This includes over 70 different sensors on over 80 AUVs—far more than any other manufacturer. In 1997, Bluefin was founded by a core group of engineers from the MIT AUV Laboratory. Today, the Bluefin team brings a unique set of skills and experience to market.
Bluefin Robotics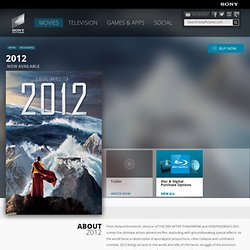 Aerospace Robotics Corporation
From Roland Emmerich, director of THE DAY AFTER TOMORROW and INDEPENDENCE DAY, comes the ultimate action-adventure film, exploding with groundbreaking special effects. As the world faces a catastrophe of apocalyptic proportions, cities collapse and continents crumble. 2012 brings an end to the world and tells of the heroic struggle of the survivors. Starring John Cusack, Chiwetel Ejiofor, Amanda Peet, Woody Harrelson and Danny Glover. Co-Producer Volker Engel, Marc Weigert, Aaron Boyd
KUKA Industrial Robots
Contenu Bienvenue sur le site de Stäubli France Stäubli innove au quotidien dans 3 grands pôles d'activité, fédérés par la mécatronique : machines textiles, systèmes de connexion et robotique. La moitié des 4000 collaborateurs du groupe international sont situés en France et sont répartis sur deux sites de production et sept agences commerciales.
Stäubli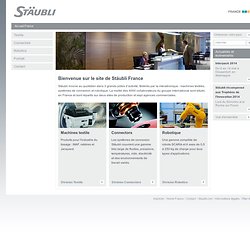 Kawasaki Robotics