Learning Resources
Courses
EdX. Futurelearn: Free online learning and courses through MOOCs. Alison. The Great Courses® Imagine if you could have unlimited access to the world's most engaging professors and their profound insights.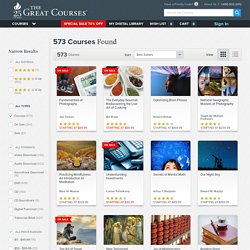 Then, imagine if you could learn from these professor's audio or video courses where you wanted to, when you wanted to, and how you wanted to. Now you can with our extensive collection of more than 390 Great Courses in diverse subjects and fields including history, science, philosophy, mathematics, literature, economics, and the arts. Udacity.
MRUniversity - Economics. Khan Academy. MIT Open Courseware. Self Made Scholar. One of the most challenging and gratifying parts of learning alone is the opportunity to search for and select your own learning material.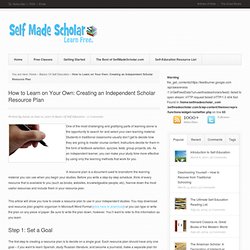 Students in traditional classrooms usually don't get to decide how they are going to master course content. Instructors decide for them in the form of textbook selection, quizzes, tests, group projects, etc. As an independent learner, you can make your study time more effective by using only the learning methods that work for you.
---