Log325
Enrico Catemario
Solyma / Solyma.
Music Unlimited
Sefarad. (The Most Beautiful Songs Of The Diaspora): María Muro with Demetrio Ballesteros & Juan Miguel Nieto: Amazon.it: Musica MP3. P. D. Ouspensky. Instagram - iPhone. [UPDATE 06/21/2013] Instagram now features video sharing.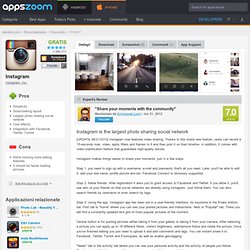 Thanks to this brand new feature, users can record a 15-seconds max. video, apply filters and frames to it and then post it on their timeline. In addition, it comes with video stabilization feature that guarantees high-quality results. Download thousands of iPhone apps from the App Store. - AppsZoom.com. Meditation Music Radio (Android) - Download. Meditation Music Radio stations broadcasting in various formats from around the world.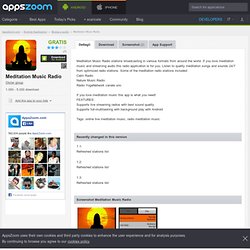 If you love meditation music and streaming audio this radio application is for you. Listen to quality meditation songs and sounds 24/7 from optimized radio stations.
Getting started