Media
Melinda Gates and Bill Gates Why giving away our wealth has been the most satisfying thing we've done In 1993, Bill and Melinda Gates—then engaged—took a walk on a beach in Zanzibar, and made a bold decision on how they would make sure that their wealth from Microsoft went back into society. In a conversation with Chris Anderson, the couple talks about their work at the Bill & Melinda Gates Foundation, as well as about their marriage, their children, their failures and the satisfaction of giving most of their wealth away.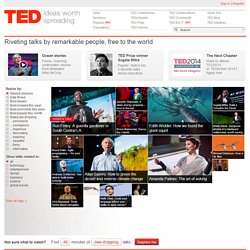 Jake Shimabukuro plays "Bohemian Rhapsody"
Turnabout Jazz Soul - Track 8 - Godot - The Fragrance of Dark Coffee
HuskyStarcraft's Channel
Day[9] Daily #204 - Funday Monday: Team Monobattles in Starcraft 2
Stebo: When did you join the armory and why did you join the KASL?Gemini: I joined the Armory on December 31st, 2009. New Years Eve night just before the ball dropped. I was at home bored out of my mind cause I was a little loner kid who didn't do ?#$* with anyone and I was looking for things to do.Gemini: The thought of Starcraft 2 came to mind after seeing the old starcraft2.com website with some new units on it. So I googled Starcraft 2 and I found one of the battle reports posted on the SC2Armory.
Starcraft 2 Armory - Latest News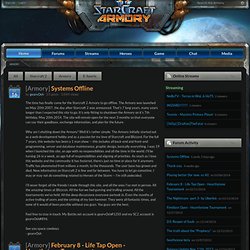 Homepage - Starcraft 2 Builds | Build Orders | Discussion | Strategies | YABOT
Day[9] Daily #260 - Funday Monday: Contaminate This!
Starcraft2 Day[9] Daily #256 - Funday Monday: Mass Queen!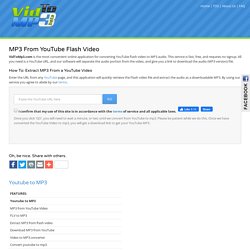 Scroll down to start turning your video or music video files (from YouTube, MegaVideo, etc) into MP3 files. Download YouTube videos or convert YouTube to MP3 VidToMP3 is a brand new site that allows you to download YouTube videos and the audio from non-copyrighted video clips on video sites! We support all of your favorites: MySpace, YouTube, Vimeo, Google video and many more.
Welcome to YouTube! The location filter shows you popular videos from the selected country or region on lists like Most Viewed and in search results.To change your location filter, please use the links in the footer at the bottom of the page. Click "OK" to accept this setting, or click "Cancel" to set your location filter to "Worldwide".
derekbanas's Channel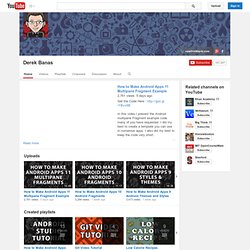 derekbanas's Channel
Pretty Eyes" - Alex Goot
‪Rolling in the Deep / Someone Like You / Turning Tables - Adele‬‏
ahmirTV's Channel
Jazz improvisation on a 5 octave Array mbira