Media
Jake Shimabukuro plays "Bohemian Rhapsody"
Turnabout Jazz Soul - Track 8 - Godot - The Fragrance of Dark Coffee
HuskyStarcraft's Channel
Day[9] Daily #204 - Funday Monday: Team Monobattles in Starcraft 2
Starcraft 2 Armory - Latest News
Homepage - Starcraft 2 Builds | Build Orders | Discussion | Strategies | YABOT
Day[9] Daily #260 - Funday Monday: Contaminate This!
Starcraft2 Day[9] Daily #256 - Funday Monday: Mass Queen!
Welcome to YouTube! The location filter shows you popular videos from the selected country or region on lists like Most Viewed and in search results.To change your location filter, please use the links in the footer at the bottom of the page. Click "OK" to accept this setting, or click "Cancel" to set your location filter to "Worldwide".
derekbanas's Channel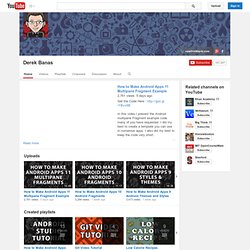 derekbanas's Channel
Pretty Eyes" - Alex Goot
‪Rolling in the Deep / Someone Like You / Turning Tables - Adele‬‏
ahmirTV's Channel
Jazz improvisation on a 5 octave Array mbira