Construction
Booming bamboo: The next super-material? 3 April 2012Last updated at 05:10 ET By Mike Wooldridge BBC News, Nicaragua Bamboo is being hailed as a new super material, with uses ranging from textiles to construction.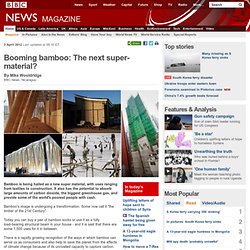 It also has the potential to absorb large amounts of carbon dioxide, the biggest greenhouse gas, and provide some of the world's poorest people with cash. "La Maison du Bon Sens®" Accueil | la maison ronde en bois qui tourne avec le soleil. | BONE Structure™ - Because perfection is in our bones. Attend one of our information sessions to discover, understand and adopt the BONE Structure® system. + Register Today Cost: free.Duration: approximately 2.5 hours.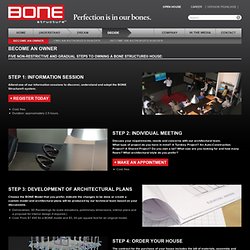 Discuss your requirements, needs and concerns with our architectural team.What type of project do you have in mind? A Turnkey Project? An Auto-Construction Project? Drywall Placo. Sweet Home 3D. Vidéo De Loft | Journal du Loft.
---