Webware
Techy stuff Eye-C plays on your iPhone, iPad, or iPod touch. It also plays on other screens and speakers using both Airplay and DLNA standards, which means it can play back on devices including A/V receivers from Pioneer, Denon, Yamaha, Sony and more, connected TVs from Samsung, LG, and Panasonic, set top boxes including WD (Western Digital) and Popcorn Hour, as well as Xbox 360 (with Windows Media Player).
..:: Welcome to Eyecon ::..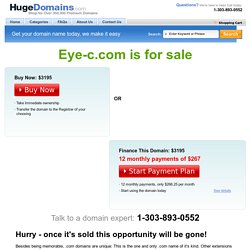 Find a movie - HelloMovies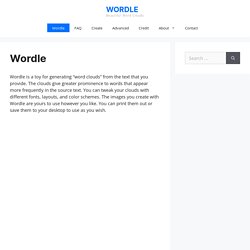 Beautiful Word Clouds
Wordle is a toy for generating "word clouds" from text that you provide. The clouds give greater prominence to words that appear more frequently in the source text. You can tweak your clouds with different fonts, layouts, and color schemes.
Spezify
Fix your jerky, dark, low-res videos from your mobile phone or d
Avidemux - Main Page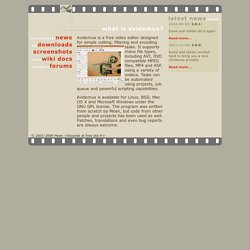 Avidemux is a free video editor designed for simple cutting, filtering and encoding tasks. It supports many file types, including AVI, DVD compatible MPEG files, MP4 and ASF, using a variety of codecs. Tasks can be automated using projects, job queue and powerful scripting capabilities.
What do I get with my subscription? Your subscription enables you to read thousands of professionally published, popular books in a wide variety of genres on Scribd.com and on supported mobile devices. In addition, you will have full access to millions of user-contributed written works that have been published on Scribd like short stories and essays. How many books can I read each month?
Scribd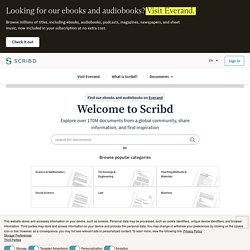 VHS to DVD, Home Movies to DVD, Video to DVD, Film to DVD - iMem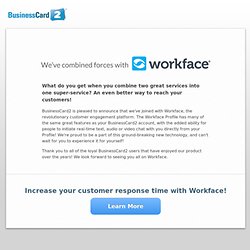 What do you get when you combine two great services into one super-service? An even better way to reach your customers! BusinessCard2 is pleased to announce that we've joined with Workface, the revolutionary customer engagement platform. The Workface Profile has many of the same great features as your BusinessCard2 account, with the added ability for people to initiate real-time text, audio or video chat with you directly from your Profile! We're proud to be a part of this ground-breaking new technology, and can't wait for you to experience it for yourself!
Create online business card - card.ly » Home
Video editing could be very money consuming due to its requirement for large hard-disk storage, high computer performance and expensive video editing software. Because of all of these, it makes nearly impossible for end users like us (or me at least) to afford the fun of video editing. At the point this article is created, Adobe After Effect CS3 still cost about USD999 per copy while Adobe Premiere Pro CS3 costs about USD799 per copy.
30 Video Editing Software And Online Tools | Tools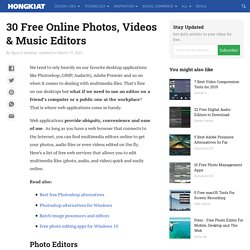 GTD = Get Things Done (Online Productivity Tools Get Real)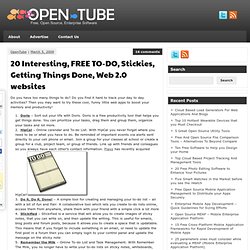 20 Interesting, FREE TO-DO, Stickies, Getting Things Done, Web 2
Do you have too many things to do? Do you find it hard to track your day to day activities? Then you may want to try these cool, funny little web apps to boost your memory and productivity! Doris – Sort out your life with Doris. Doris is a free productivity tool that helps you get things done.
The Kaywa Reader
Tour
Build your own personal travel guide online | Offbeat Guides
Capture life moments wherever they happen using your mobile phone. See the hundreds of phones supported » Videos are instantly uploaded to the web for sharing or safe-keeping. No cords!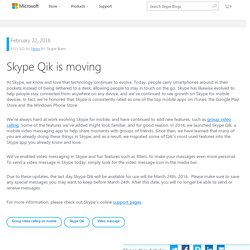 Qik | Record and share video live from your mobile phone
Snipd Compiles Web Content from Any Browser
Getting Started with Docs
Free File Hosting - Online File Storage for Mp3, Videos, Music.
WeTransfer - the easy way to send big files
Scenios: Home