Web
When I'm looking at excellent websites for design inspiration, one of my favorite aspects of design to notice is the navigation menu. While I enjoy seeing excellent designs of all types (minimal to artistic to colorful to dark) and various aspects of the site (including headers and footers), a well-designed and well-executed navigation menu can have more impact on my appreciation of a site than any other single piece of the design. In this post I'd like to take a look at more than 50 stellar examples of navigation menus that positively impact the design of a website.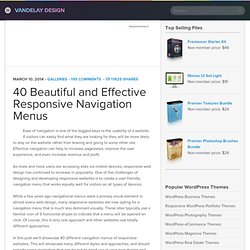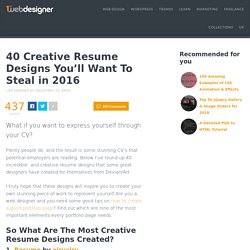 Recently I wrote an article on resume/CV templates available for free, or to purchase, from all across the web. They ranged from print media, to fully fledged, CMS run pages. That's all fine and well, and they are all fantastic templates, but what if you want to express yourself through your CV?
Innovative Pizza Box Design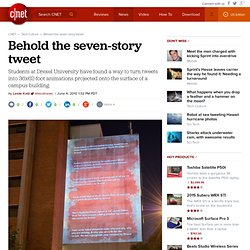 Behold the seven-story tweet | Crave - CNET
Drexel University students say projecting tweets onto the side of a campus building has deepened their understanding of the power of social networking. (Credit: Flickr/socialgraffiti) Uh-oh.