Web
50+ Gorgeous Navigation Menus. Ease of navigation is one of the biggest keys to the usability of a website.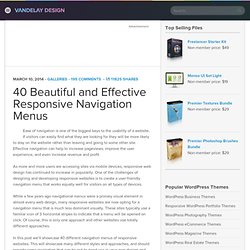 If visitors can easily find what they are looking for they will be more likely to stay on the website rather than leaving and going to some other site. Effective navigation can help to increase pageviews, improve the user experience, and even increase revenue and profit. 40 Stunningly Creative Resume Designs on DeviantArt.
Recently I wrote an article on resume/CV templates available for free, or to purchase, from all across the web.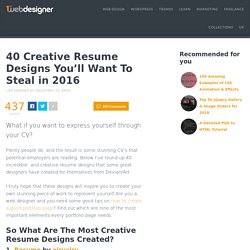 They ranged from print media, to fully fledged, CMS-run pages. That's all fine and well, and they are all fantastic templates, but what if you want to express yourself through your CV? BOOK. Innovative Pizza Box Design. Behold the seven-story tweet | Crave. Uh-oh.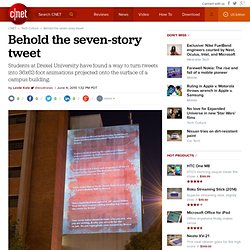 Tweets have just grown from 140 characters to seven stories. Digital-media students at Philadelphia's Drexel University have found a way to turn the microblogging messages into 36x62-foot animations projected onto the surface of a campus building. That's a whole lot of tweet.
---