Technology
Manage Tech Innovations|LLM Consulting and Design, LLC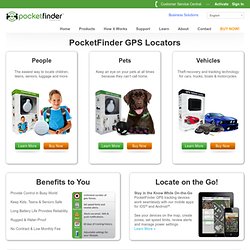 People The easiest way to locate children, teens, seniors, luggage and more. Learn More Buy Now Pets Keep an eye on your pets at all times because they can't call home.
Family of Personal GPS Locators
Pogue-o-matic Product Finder - Interactive Feature
Geekcorps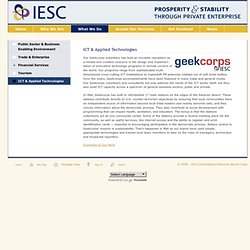 Our Geekcorps subsidiary has built an enviable reputation as a nimble and creative resource in the design and implemen- tation of innovative technology programs in remote corners of the world. Our programs range from sophisticated multi- dimensional cross-cutting ICT installations to makeshift FM antennas cobbled out of soft drink bottles. Over the years, Geekcorps accomplishments have been featured in many trade and general media. Our Geekcorps volunteers and consultants not only address the needs of the ICT sector itself, but they also build ICT capacity across a spectrum of general business sectors, public and private.
Community Group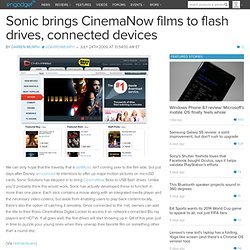 Sonic brings CinemaNow films to flash drives, connected devices
We can only hope that the travesty that is slotMusic isn't coming over to the film side, but just days after Disney announced its intentions to offer up major motion pictures on microSD cards, Sonic Solutions has stepped in to bring CinemaNow flicks to USB flash drives. Unlike you'd probably think this would work, Sonic has actually developed these to function in more than one place. Each stick contains a movie along with an integrated media player and the necessary video codecs, but aside from enabling users to play back content locally, there's also the option of catching it remotely. Once connected to the 'net, owners can add the title to their Roxio CinemaNow Digital Locker to access it on network-connected Blu-ray players and HDTVs.
Video: WiTricity is back, promises wireless power within 18 mont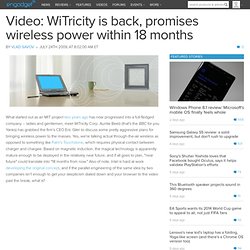 What started out as an MIT project two years ago has now progressed into a full-fledged company -- ladies and gentlemen, meet WiTricity Corp. Auntie Beeb (that's the BBC for you Yanks) has grabbed the firm's CEO Eric Giler to discuss some pretty aggressive plans for bringing wireless power to the masses. Yes, we're talking actual through-the-air wireless as opposed to something like Palm's Touchstone, which requires physical contact between charger and chargee. Based on magnetic induction, the magical technology is apparently mature enough to be deployed in the relatively near future, and if all goes to plan, "near future" could translate into "18 months from now." Also of note, Intel is hard at work developing the original concept, and if the parallel engineering of the same idea by two companies isn't enough to get your skepticism dialed down and your browser to the video past the break, what is? Comments
@jonrob: STFU - you do not have an iphone so suddenly, they are the enemies? You suck. I setup a similar scenario some four+ years ago for my work - the boss wanted to see his blueprints without having to fork over several grand for a large-format scanner, and I casually told him he could probably have far better resolution with a damn camera.
Create an iPhone Document Scanner from Cardboard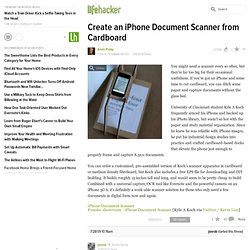 Bank Lets Customers Deposit Checks With iPhone Photos
Livestream - Broadcast LIVE streaming video
See a list of nationwide manufacturer, retailer and certified eCycling locations in your area. Find out what your electronics use means for your wallet by the minute, day, month and year. How to practice the most effective and efficient techniques with your electronics device. How to spot the most sustainable products.
Greener Gadgets › Home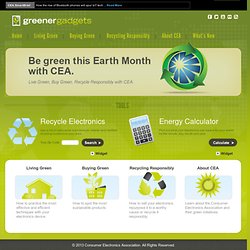 Technology Advisor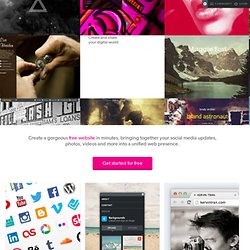 Login Community Create and share your digital world Create a gorgeous free website in minutes, bringing together your social media updates, photos, videos and more into a unified web presence. Get started for free
DigitalTips: Your Ultimate Guide to Consumer Electronics
The FDA has a major ruling coming up that will impact the way e-cigarettes are sold and distributed. While we're awaiting that ruling, we'll continue to stay positive and talk about these incredible devices. Electronic cigarettes were introduced as an alternative to tobacco filled cigarettes. With the passage of time these clever devices have come a long way. What started as a simple device to replace the traditional and dangerous cigarette is now equipped with some of the best and convenient technology you can find today.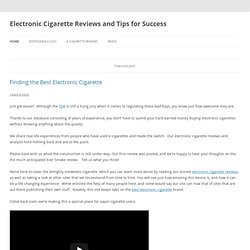 So, how do you watch TV these days? Back in the mid-1980s, more than half of American homes relied on over-the-air (OTA) broadcasting. If you need perspective on just how long ago that was, this was the year's box office winner. Now?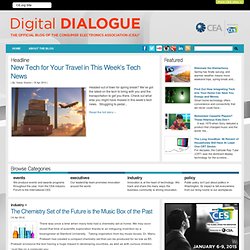 CEA Digital Dialogue
In the French city of Toulouse, the newest craze in sustainable energy is about to hit the streets. Literally. Inspired by a nightclub in Rotterdam, Netherlands, the city of Toulouse has begun investigating the installation of energy-absorbing sidewalk panels that would harvest pedestrian power to fuel the street lights. The panels, made by the Dutch company Sustainable Dance Club, compress by 0.4 inches every time they are stepped on, and a motor converts that mechanical energy into electrical power. According to Sustainable Dance Club, a person dancing on one of the tiles can generate between 2 and 20 watts, depending on their weight. Toulouse plans to install the panels in the city center, and test them out for two weeks.
French City Plans To Harness Pedestrian Power for Street Lights