Eco World Connect
Children in school today spend less time outdoors than ever before, and face increasing rates of obesity, asthma and allergies, ADHD, and other mental and behavioral health problems. At the same time, our civilization is facing catastrophic climate change, which we as a society are totally unequipped to deal with. So how can we improve our children's health and well-being while also teaching them environmental literacy so that they are able to respond to looming ecological problems? How can classrooms be made less toxic and more environmentally friendly?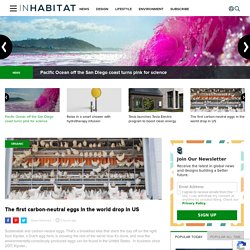 Hybrid2 public bike concept promises to help power city buses --
Hybrid bikes are one thing, but designer Chiyi Chen looks to have something far grander in mind for his Hybrid2 bike concept, which he says could one day help power fleets of city buses. To do that, the hybrid part of the bike (a regenerative braking system) wouldn't be used to help power the bike itself at all, but would instead store the energy in an ultracapacitor that'd then feed the energy back into the grid when its parked at a special bike stand, which would in turn be used to help charge the hybrid electric buses. Not one to overlook an ingenious little detail, Chen has also devised a special card RFID card that would not only be used to unlock the bike, but keep track of the energy that each rider generates -- build up enough credits and you can ride the bus for free. Intrigued?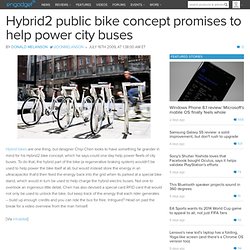 By using our Amazon Affiliate link (especially during the impending synchronized gifting season) you can contribute to HacDC every time you order from Amazon.com. This will set a cookie that will persist for 24 hours or until you use another organization's affiliate link. If you want to always donate a portion of Amazon.com purchases to HacDC, a browser plugin (Firefox | Chrome) can automate this for you and make it permanent until you change settings or disable the plugin. Use tag hacdc-20 in the plugin settings for USA.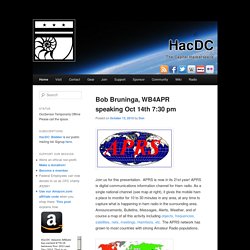 HacDC | DC's Hacker Space
Read the Report and Comment
Read Online | Executive Summary | Download PDFOrder Copies | Download for Kindle | En Español Overview The time has come for new thinking and aggressive action to ensure the information opportunities of America's people, the information health of its communities, and the information vitality of our democracy. Information technology is changing our lives in ways that we cannot easily foresee. Critical intermediating practices—journalism perhaps most obviously—are facing challenges of economics, organization, and values. As dramatic as the impacts have been already, they are just beginning.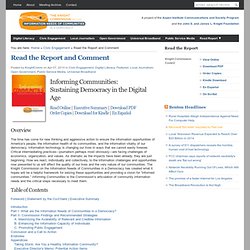 One Laptop per Child (OLPC), a low-cost, connected laptop for th
America: A Portfolio of Ideas — presented by SPDR ETFs
Before investing, carefully consider the funds' investment objectives, risks, charges and expenses. To obtain a prospectus or summary prospectus, which contains this and other information, call 1.866.787.2257 or visit www.spdrs.com. Read it carefully. Exchange Traded Funds trade like stocks, fluctuate in market value and may trade at prices above or below the ETFs net asset value.