WEB DESIGN
title:Interactive system Network designdescription: Orbiting Networks is an interactive system of enlightened nodes. The enlightened node is a Levitated Flash MX object allowed to both connect and communicate with other nodes.
Interactive system Network design, Interactive computer wallpapers, Multimedia, Animation Software Animated Desktop Wallpaper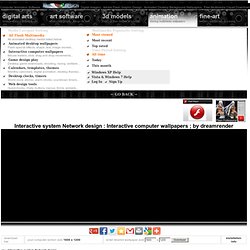 WWWASTE
Information about colors, etc
Trends
Shuffle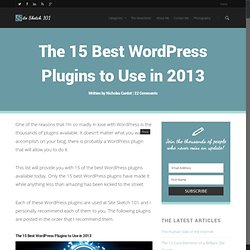 The 15 Best WordPress Plugins to Use in 2011
This list is updated each year to reflect only the best plugins. Many plugins from last year have been replaced and this is what made the cut.
St John the Baptist Primary School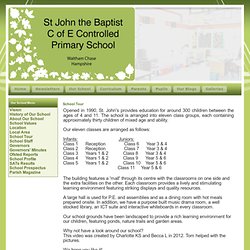 Opened in 1990, St. John's provides education for around 300 children between the ages of 4 and 11. The school is arranged into eleven class groups, each containing approximately thirty children of mixed age and ability.
Free to use photos/creative commons
Huxley Prairie Festival - Home
FeedStitch | Take your jumbled mess of feeds and make them one
Home - Nine Lion Design - The Design Portfolio of Chikezie Ejiasi
Matthew Smith
little helpers - generators & apps
Portfolio and blog of Jeffrey Sarmiento a web designer/developer from Toronto, Canada currently working for FreshBooks
Nugent House School - special school for boys aged 7-19 years.
Philpots Manor School - Introduction
A Luscious Journey
CreativePeople
The Great Bearded Reef - There's Hidden Treasure!
Contact us
www.friarswood.staffs.sch.uk/parents and visitors/funclub.htm
History
Social Mapping | Old Loft
Les Habitations Bouladier :: Home
Freelenz
ICTmagic Resources / Make an animated 3D photo cube to embed in your site or blog.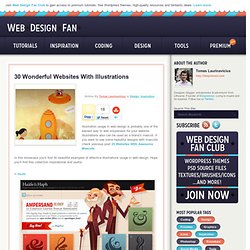 Illustration usage in web design is probably one of the easiest way to add uniqueness for your website.
30 Wonderful Websites With Illustrations
Cool Edumations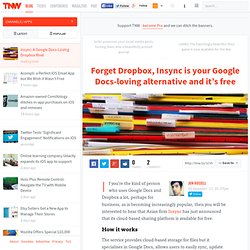 If you're the kind of person who uses Google Docs and Dropbox a lot, perhaps for business, as is becoming increasingly popular, then you will be interested to hear that Asian firm Insync has just announced that its cloud-based sharing platform is available for free. How it works
Insync: A Google Docs-Loving Dropbox Rival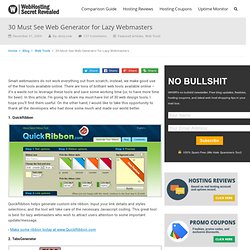 30 Must See Web Generator for Lazy Webmasters
Smart webmasters do not work everything out from scratch; instead, we make good use of the free tools available online. There are tons of brilliant web tools available online – it's a waste not to leverage these tools and save some working time (or, to have more time for beer). In this article, I'm going to share my must-have list of 30 web design tools, I hope you'll find them useful. On the other hand, I would like to take this opportunity to thank all the developers who had done some much and made our world better. 1. QuickRibbon
Online Generators for Web Designers can be a great way to save time in your web design projects. High-quality generators can create graphics or code or even layouts in a matter of seconds or minutes, things that might take an hour or more if done by hand.
40 Online Generators for Web Designers Should Bookmark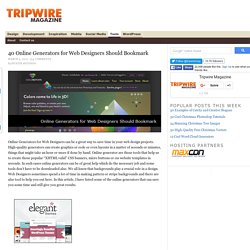 Google Sites
Webs
Webstarts
Create Your Free Website
Weebly
Sensi Soft
DesignCharts // Weekly Top 40 Website Design Charts // Because Web Designers Are The New Rockstars // Best Website Designs Updated Weekly
Web Fonts