FREE TOOLS & RESOURCES
tools for blogs and wesites
online magazines and blogs
sites and apps for all subjects
Google Apps Aligned with Bloom's Taxonomy
Using Blooms Taxonomy in education is a highly effective way to scaffold learning for the students. With the recent popularity and pervasive nature of iOS devices in school districts it is essential for educators to understand how to implement Blooms in the classroom using the apps that are available. While this list is by no means fully comprehensive, it will assist educators in getting started when implementing iOS devices in the classroom.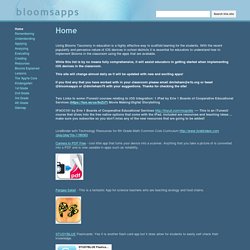 Top 100 Tools for Learning 2010: Final list, presentation and more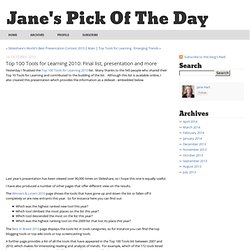 Yesterday I finalised the Top 100 Tools for Learning 2010 list. Many thanks to the 545 people who shared their Top 10 Tools for Learning and contributed to the building of the list. Although this list is available online, I also created this presentation which provides the information as a slideset - embedded below.
We understand that reading is the simplest way for human to derive and constructing meaning in order to gain a particular knowledge from a source. This tendency has been digitized when books evolve into digital media equivalent – E-Books. It would be nice if we're able to download free e-book and take it with us.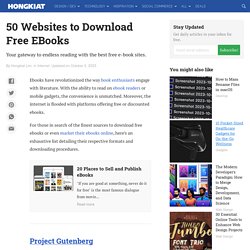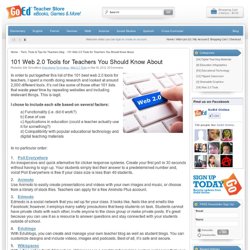 In order to put together this list of the 101 best web 2.0 tools for teachers, I spent a month doing research and looked at around 2,000 different tools. It's not like some of those other 101 lists that waste your time by repeating websites and including irrelevant things. This is legit. I chose to include each site based on several factors: a) Functionality (i.e. did it work?)