FREE TOOLS & RESOURCES
TEACHERS SITES & RESOURCES
Simplify your life
Tree Talker Art- Mixed Media Paintings
ict games
Primary ICT Games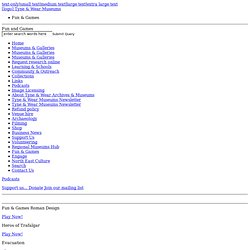 Fun & Games Fun and Games Fun & Games
Fun and Games • Tyne & Wear Archives & Museums
Chance UK - Fun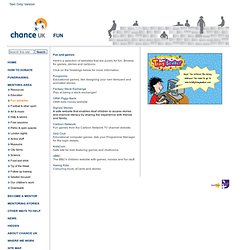 Fun and games Here's a selection of websites that are purely for fun. Browse for games, stories and cartoons.
Pora Ora : The Online 3D Educational Game for Children
3D RAD - Free 3D Game Maker | Learn How To Make a 3D Game FAST!
Screen Tinter Lite Allows you to change the text and background in colour in three clicks. Applies to Microsoft Word and Internet Explorer. Does not enlarge fonts. Windows Control Panel Built-in Schemes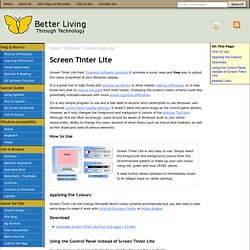 Screen Tinter Lite
Screen Tinter Lite
random name generator
geography apps and software
WEB 2.0 FOR SECONDARY TEACHERS
Harmony Hollow Software - Totally Free Teacher Tools
Free tools for teachers
Using Blooms Taxonomy in education is a highly effective way to scaffold learning for the students. With the recent popularity and pervasive nature of iOS devices in school districts it is essential for educators to understand how to implement Blooms in the classroom using the apps that are available. While this list is by no means fully comprehensive, it will assist educators in getting started when implementing iOS devices in the classroom.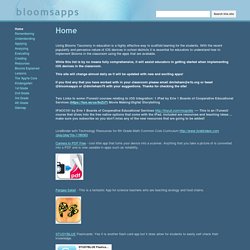 Google Apps Aligned with Bloom's Taxonomy
We understand that reading is the simplest way for human to derive and constructing meaning in order to gain a particular knowledge from a source. This tendency has been digitized when books evolve into digital media equivalent – E-Books. It would be nice if we're able to download free e-book and take it with us.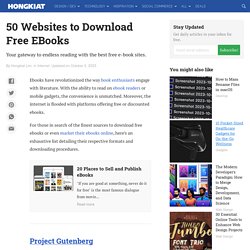 Top 100 Tools for Learning 2010: Final list, presentation and more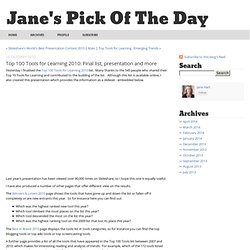 Yesterday I finalised the Top 100 Tools for Learning 2010 list. Many thanks to the 545 people who shared their Top 10 Tools for Learning and contributed to the building of the list. Although this list is available online, I also created this presentation which provides the information as a slideset - embedded below.