Tools-profiles
Lisa Stovall. Yammer. Cohuman. Lisa Stovall (llstovall) Lisa Stovall on Listorious. Lisa Stovall | Activity. Please login to be able to view, modify, delete your servers and/or accounts.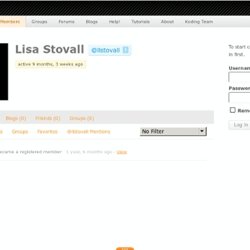 Account Overview FTP Drives Web Servers. Cohere >>> make the connection. Lisa Stovall (llstovall. Sign Up Sign up for Shareaholic to connect with Lisa Stovall.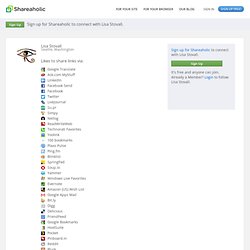 Lisa Stovall Seattle, Washington. Login. For llstovall. The Archivist By Mix Online: llstovall's Public Archives. Check Your Twitter Stats. Llstovall, Lisa Stovall. New healthcare 1. open source 2. crowd source.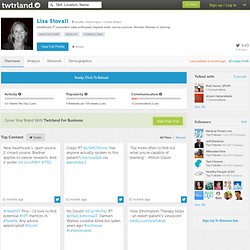 Bradner applies to cancer research. And it works. bit.ly/usR9XY #TED.
---