Pencil Portrait Drawing
How to Draw the Nose. Update 09-26-2012 – Above is a video version of this tutorial.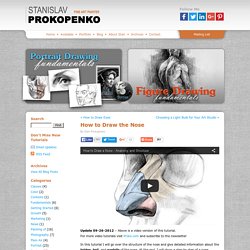 For more video tutorials visit Proko.com and subscribe to the newsletter In this tutorial I will go over the structure of the nose and give detailed information about the bridge, ball, and nostrils of the nose. At the end, I will show a step by step of a nose drawing. The Major Planes. Pencil Drawings - Fine Art - Grand Rapids Artist - Graphite - Oi. Learn to Draw - Graphite Pencil Drawing Tutorial. Work In Progress Title: "Inner Beauty" Size: 18" x 14" Medium: Charcoal, Graphite, Carbon on White Paper Step One: I am using charcoal for the background and graphite for the subject.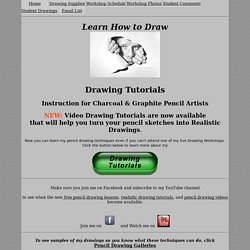 I'm using Arches 140 lbs hot press watercolor paper for this drawing. This is one of my favorite papers. DrawingTutorialsOnline.com. Drawing the Human Eye » OnlyPencil Drawing Tutorials. We can all probably draw the human eye, we draw the oval shape with the iris and pupil.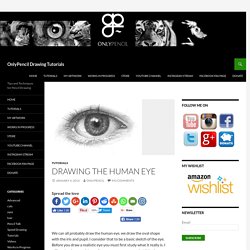 I consider that to be a basic sketch of the eye. Before you draw a realistic eye you must first study what it really is. I will post a closeup picture of an eye so you can see what it looks up close. Pencil Drawings » Welcome to OnlyPencil.com » Lisandro Pena Gift. Artistic Realism Art Studio - Fine Art Blog by David Te and Fait.
All the Abused – Eyes Pencil Drawing Posted by Faith Te on April 28th, 2010 All the Abused by Faith Te Graphite Pencil Drawing on Arches Paper Size: 18 x 13 cm (7″ x 5″) All the Abused is a rock band from southern California.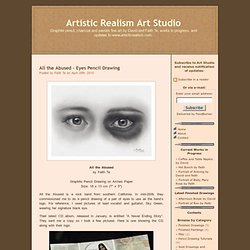 In mid-2009, they commissioned me to do a pencil drawing of a pair of eyes to use as the band's logo. How to Draw a Portrait of the Head. The most important part of a drawing is the start, not the finish.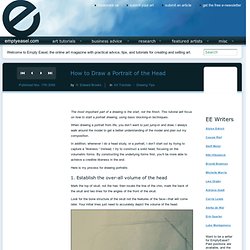 This tutorial will focus on how to start a portrait drawing, using basic blocking-in techniques. When drawing a portrait from life, you don't want to just jump-in and draw. I always walk around the model to get a better understanding of the model and plan out my composition. In addition, whenever I do a head study, or a portrait, I don't start out by trying to capture a "likeness." Drawing. Artofmarkmolnar's Channel. Upload Portfolio Subscription preferences Loading...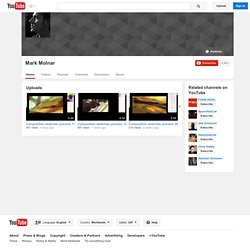 Working... Mark Molnar.
---