Lllge
lian
student
Electric Light Orchestra - Showdown
Fred Astaire & Ginger Rogers - "The Way You Look Tonight"
Eva Cassidy - Somewhere Over The Rainbow
In a nutshell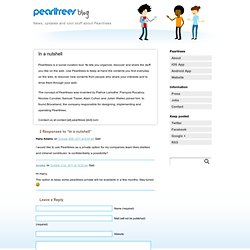 Pearltrees is a social curation tool. Its lets you organize, discover and share the stuff you like on the web. Use Pearltrees to keep at hand the contents you find everyday on the web, to discover new contents from people who share your interests and to drive them through your web.
Maintenant, vous pouvez tout organiser dans Pearltrees : documents, photos, musiques, films… Votre bibliothèque devient universelle et vous pouvez retrouver et partager tous vos contenus, où que vous soyez. Organisez TOUS vos fichiers Pour télécharger un fichier dans votre bibliothèque, cliquez sur le bouton "+" pour ajouter des perles et sélectionnez "fichiers".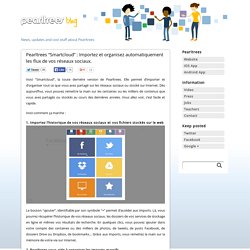 When you create and share content online, you want people to know you're the author— no matter how far that content may travel. Not only do you get the credit, you can also grow your audience over time. Today we're introducing two Google+ platform features that help authors do both — on Google, and across the web. Author attribution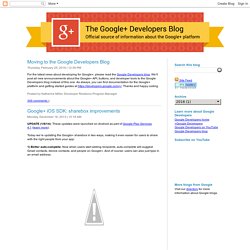 Gorillaz - Dirty Harry
Hi +Elijah Miti I like your speaking here, but if you wish to improve the background lighting. Try to use the Youtube Enhancement section from your Video Manager. Click "Edit" on these videos that have poor quality lighting, and from there Click 'Enhancements" then click "Autofix".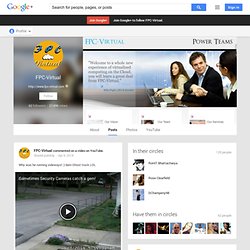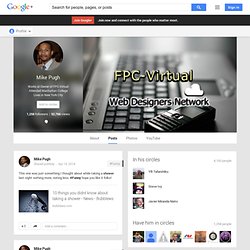 This article is a tribute to the inner and outer beauty of women worldwide. This article is both funny and a well worth read that goes into great depth about a woman's worth, covers various societal perspectives that depict certain characteristics of many women, and drives a great message home. Enjoy!
Google+ Ripples creates an interactive graphic of the public shares of any public post or URL on Google+ to show you how it has rippled through the network and help you discover new and interesting people to follow. Ripples shows you: People who have reshared the link will be displayed with their own circle. Inside the circle will be people who have reshared the link from that person (and so on). Circles are roughly sized based on the relative influence of that person.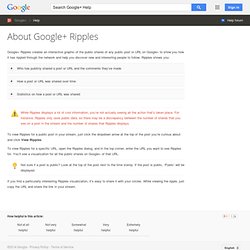 La Mer. Charles Trénet
Norah Jones - Don't Know Why
Google+ Counter
La Mer. Charles Trénet
Norah Jones, Come away with me
The Gorillaz-Feel Good Inc.