Lllge
lian
student
Jethro Tull - Living In The Past 1969. Electric Light Orchestra - Showdown. Fred Astaire & Ginger Rogers - "The Way You Look Tonight" Eva Cassidy - Somewhere Over The Rainbow. In a nutshell. Pearltrees is a social curation tool.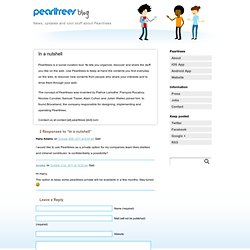 Its lets you organize, discover and share the stuff you like on the web. Use Pearltrees to keep at hand the contents you find everyday on the web, to discover new contents from people who share your interests and to drive them through your web. Pearltrees' blog. Maintenant, vous pouvez tout organiser dans Pearltrees : documents, photos, musiques, films… Votre bibliothèque devient universelle et vous pouvez retrouver et partager tous vos contenus, où que vous soyez.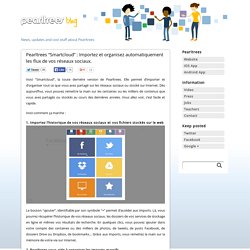 Organisez TOUS vos fichiers Pour télécharger un fichier dans votre bibliothèque, cliquez sur le bouton "+" pour ajouter des perles et sélectionnez "fichiers". About Pearltrees. Google+ Platform Blog. Google+ Explained.
News on Google+ Gorillaz - Dirty Harry. Chrome Store. Simonw. R.E.M. - Everybody Hurts (Video) Google Plus | LiveOn+ Ostarr. Windycrazy. FPC-Virtual. CloudExplorer on Google+ Add me. Google+ About Google+ Ripples - Google+ Help.
Google+ Ripples creates an interactive graphic of the public shares of any public post or URL on Google+ to show you how it has rippled through the network and help you discover new and interesting people to follow.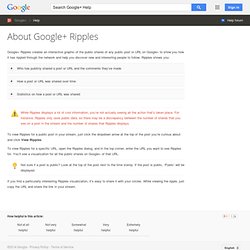 Ripples shows you: People who have reshared the link will be displayed with their own circle. Inside the circle will be people who have reshared the link from that person (and so on). Circles are roughly sized based on the relative influence of that person. For mobile. Join our G+ Circles.
La Mer. Charles Trénet. Norah Jones - Don't Know Why. Google+ Counter. La Mer. Charles Trénet. Google+ Getting Started. Norah Jones, Come away with me. Patrice. Alexis. The Gorillaz-Feel Good Inc. RUN-DMC - Walk This Way. Amsika. Francois. Francois. Guile. My music. Tools For Educators. VisuaLieality. Du bon. Flow Toys/Play. Programming. Science Sites. Shopping!!! Maths Software. Arab Spring. Du drôle. On Youtube.
G+ Team & Hangouts. Google+ Program.
Pearltrees videos
Help.
---