Toddler Learning
doodle bugs teaching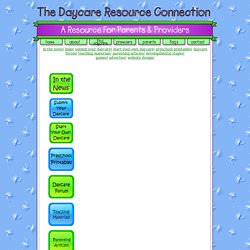 Preschool Printables
20 Visitors Currently Online Join us on Facebook!! What's New Having difficulties printing? Please let us know!!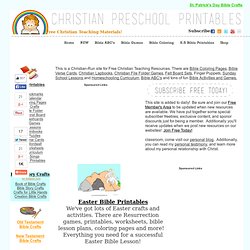 Free Bible Crafts and Bible Activities from Christian Preschool Printables
This site is added to daily! Be sure and join our Free Member's Area to be updated when new resources are available. We have put together some special subscriber freebies, exclusive content, and sponor discounts just for being a member. Additionally you'll receive updates when we post new resources on our websites! Join Free Today!classroom, come visit our personal blog.
Cheryl's Childcare | "We educate children in a creative environment."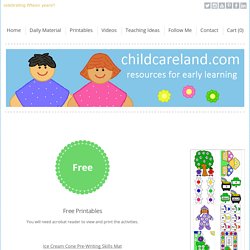 Terms of use : While these are free printables they are still copyright protected. They may be used by teachers, parents, child care providers, anyone who works with young children. They may not be altered or distributed in any other way ... either for free (including email lists such as yahoogroups and file sharing programs such as icq ... aim and gigatribe to name a few) or for profit. This also means they can not be put into any collections nor can they printed and sold.
[Edited to add: I cannot upload these puzzles, as I do not have the right to distribute Microsoft Office clipart. They are fairly easy to make; give it a try! My apologies for not being able to help more!]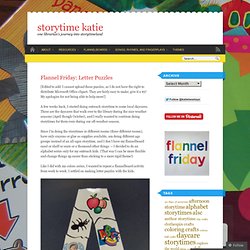 Flannel Friday: Letter Puzzles | storytime katie