Motors
The Derelicts by ICON are known for being vintage classics refashioned into stylish modern vehicles. The hand made classics are one offs that boast a fully patina'd exterior. Jonathan Ward's upgrades and attention combined with a modern Art Morrison powder-coated chassis, unique interiors, and all new electrical components are what make the Derelicts so desirable.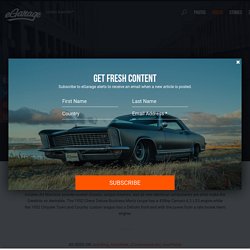 The Derelicts by ICON VIDEO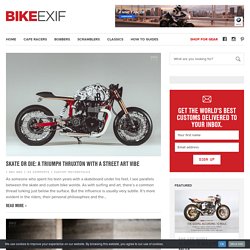 Herr Funk's Yamaha TW125 Some motorcycles just scream fun. Before the Honda Grom there was the Yamaha TW125: A low-riding dual-sport bike that can't decide if it belongs on the beach or the farm. With low gearing and big tires, it's also at home on potholed city streets—as Maximilian Funk has found. The TW has been around since the mid 80s, and in 1987 a TW200 became the first motorcycle to reach the North Pole.
La ouèbetivi venue d'ailleurs Pimp My Scooter On pensait avoir à peu près tout vu de la mode sur deux roues à Tokyo depuis notre reportage... Motocross Le wheeling de trop !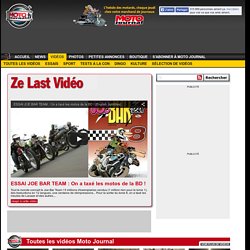 It's Better In The Wind - Short Film on Vimeo