Motors
The Derelicts by ICON VIDEO. The Derelicts by ICON are known for being vintage classics refashioned into stylish modern vehicles.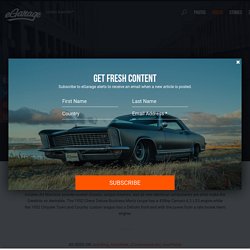 The hand made classics are one offs that boast a fully patina'd exterior. Jonathan Ward's upgrades and attention combined with a modern Art Morrison powder-coated chassis, unique interiors, and all new electrical components are what make the Derelicts so desirable.
125cm2
Classic motorcycles, custom motorcycles and cafe racers. Moto-journal.tv - que du bonheur ;) It's Better In The Wind - Short Film.
---