Recipes
Soup
Samwhiches. Salads/ sides. Websites. Quick breads. Granolas. Salad. Food. Breakfast. CrockPot Breakfast Risotto. Day 173.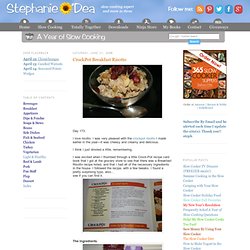 I love risotto. I was very pleased with the crockpot risotto I made earlier in the year---it was cheesy and creamy and delicious. I think I just drooled a little, remembering. I was excited when I thumbed through a little Crock-Pot recipe card book that I got at the grocery store to see that there was a Breakfast Risotto recipe listed, and that I had all of the necessary ingredients in the house. I followed the recipe, with a few tweaks. Product of Canada or not « Incredible Visions. Title: Product of Canada or not I watched the CBC Marketplace epsiode "Product of Canada, Eh?".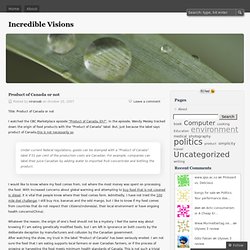 In the episode, Wendy Mesley tracked down the origin of food products with the "Product of Canada" label. But, just because the label says product of Canada,this is not necessarily so. Under current federal regulations, goods can be stamped with a "Product of Canada" label if 51 per cent of the production costs are Canadian. Food Pyramid Submissions (Raw Image) - StumbleUpon. Sweet inspiration for bakers this new year: stunning pastries. The countdown has begun.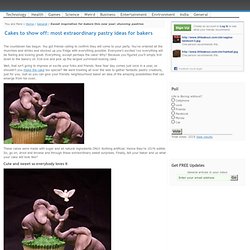 You got friends calling to confirm they will come to your party. You've ordered all the munchies and drinks and stocked up you fridge with everything possible. Everyone's excited 'coz everything will be feeling and looking great.
Savoury
Specialty Diets. Sweets. Drinks and beverages.
---