Breakfast
This warm autumn salad is anything but green and leafy, though it is very healthy! The recipes calls for veggies that tend to sweeten during the cooking process, like roasted butternut squash and red onion. Ingredients:1 small butternut squash, chopped2 apples, chopped1/2 red onion, chopped1 c.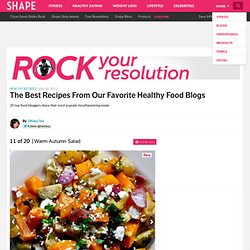 Blueberry Egg White French Toast - The Best Recipes from Our Favorite Healthy Food Blogs - Shape Magazine - Page 11
Comforting Pumpkin Pie Oatmeal - The Best Recipes from Our Favorite Healthy Food Blogs - Shape Magazine - Page 4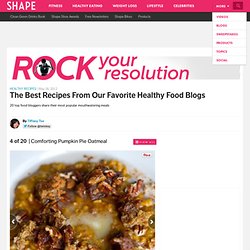 On a chilly morning, a piping hot bowl of oatmeal is a tasty way to kick off your day. This breakfast of champions, flavored with spices like cinnamon and nutmeg, tastes just like a liquid pumpkin pie—but healthier! Ingredients:1/3 c. regular oats1 c. almond milk1/2 tsp. pure vanilla extract1/3-1/2 c. pumpkin1/2 tbsp. chia seedsPinch of sea salt1/2 tsp. cinnamon1/4 tsp. ginger1/8 tsp. nutmeg For toppings:1 tbsp. pecans, chopped1 tbsp. almond milk1 tbsp. pure maple syrup1/2 tsp.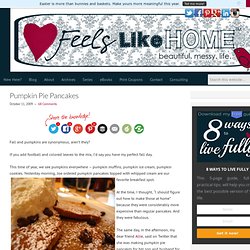 Pumpkin Pie Pancakes
Fall and pumpkins are synonymous, aren't they? If you add football and colored leaves to the mix, I'd say you have my perfect fall day. This time of year, we see pumpkins everywhere – pumpkin muffins, pumpkin ice cream, pumpkin cookies.
Pumpkin Pancakes | Heavenly Homemakers
Pumpkin Pancakes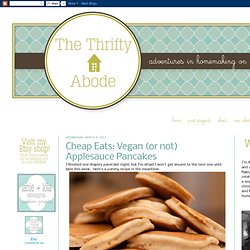 I finished one drapery panel last night, but I'm afraid I won't get around to the next one until later this week.
Vegan (or not) Applesauce Pancakes - The Thrifty Abode
No doubt you've heard breakfast is the most important meal of the day. It's also one of the hardest ones to fit in for some people.
Breakfast for a Week in 10 Minutes or Less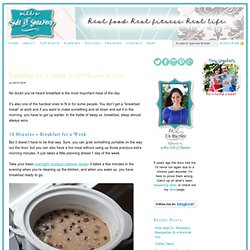 Steel Cut Oats
My oats may look the same this morning, but they've got a little something different going on this time…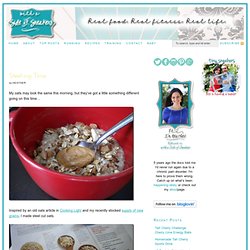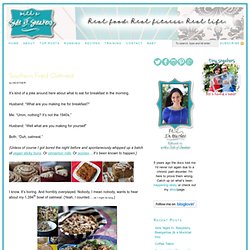 It's kind of a joke around here about what to eat for breakfast in the morning. Husband: "What are you making me for breakfast?"
Fried Oatmeal Recipe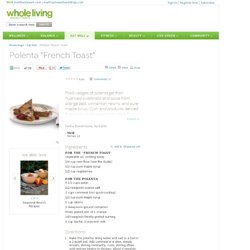 Fried wedges of polenta get their nuanced sweetness and spice from orange zest, cinnamon, raisins, and pure maple syrup. Corn and products derived from corn, such as popcorn, corn flour, and cornstarch, are gluten-free by nature. Martha Stewart Living, April 2009 Yield Serves 12
Polenta "French Toast"
Fudgy Chocolate Chip Pancakes - 9 New Pancake Recipes
Lemon-Ricotta Pancakes Recipe
Applesauce Pancakes
Peanut Butter Pancakes Recipe
Carrot Cake Pancakes Recipe