Sewing
How to Make a Petticoat
So a few days turned into over a week.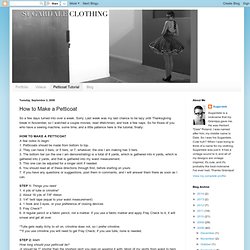 I was walking through Target a few weeks ago and noticed this little knit fabric headband that was not just braided together…….but woven. I decided they were charging way too much for something that could be made with t-shirt scraps.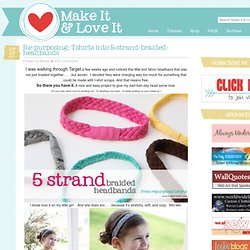 Jaime from Prudent Baby has the perfect gift for a man —the boxy man bag!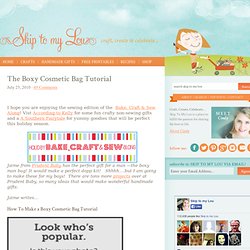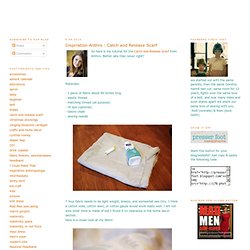 So here is my tutorial for the Catch and Release Scarf from Anthro.
I am the princess of this dormroom! - HOME SWEET HOME
Alright!
no big dill
Tutorial Tuesday - How to make personlised Buttons from shrinkback plastic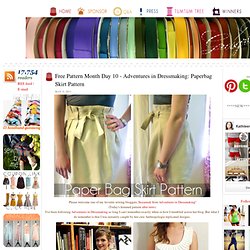 Free Pattern Month Day 10 - Adventures in Dressmaking: Paperbag Skirt Pattern
I've been following Adventures in Dressmaking so long I can't remember exactly when or how I stumbled across her blog.
say YES! to hoboken: DIY: Ruffle Headband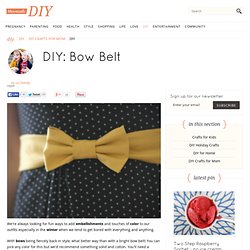 With bows being fiercely back in style, what better way than with a bright bow belt!
Free Pattern Month Day 18 - Vivat Veritas: Scallop Waist Skirt
(Today's featured pattern after intro .) I found Chie's blog through her posting her lovely pieces on Grosgrain's flickr boards or through her features on Burdastyle.